The Vow Movie
I've been overly excited waiting for the movie "The Vow" to release since few months ago. At the time I was watching the official trailer, I promised myself I would never let the chance to watch it to slip by. On the other day, I managed to watch it on theater, like finally. Whoa!! I love it freaking much I can say! The ending wasn't as great as I thought but overall, the movie was really sweet and meaningful that I tried hard to hold back the tears through the whole movie. I don't know if the movie was really that touching or I enjoyed it a little bit too much wth. Watching this movie made me depressed at the same time because, really, imagine if man like Leo still exists in real life. *respect to all faithful married men* but actually this movie was based on true event so I kinda found a little hope.
Also, I obviously love Rachel McAdams here. She looked stunning and elegant as Paige. Ah I really can't stop giving compliments about this movie. *mad addicted to The Vow*
Now I wish this movie was available in 3d. I'd watch it all over again.
If at some point, you find this movie shallow, basically it's been designed as a female fantasy so there's no need to hate. Spread more love. Hahaha I will hate you forever if you are trying to ruin this movie for me.
In case anyone has never heard of this movie, here's the trailer. You are welcome.
Here's some best parts of the movie.
Paige:
I vow to help you love life, to always hold you with tenderness, and to have the patience that love demands. To speak when words are needed, and to share the silence when they're not. To agree to disagree on red velvet cake, and to live within the warmth of your heart and always call it home.
Leo: I vow to fiercely love you in all your forms, now and forever. I promise to never forget that this is a once in a lifetime love. I vow to love you, and no matter what challenges might carry us apart, we will always find a way back to each other.
I blame all my expectations for love in the future on this movie.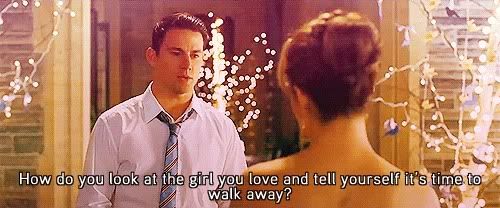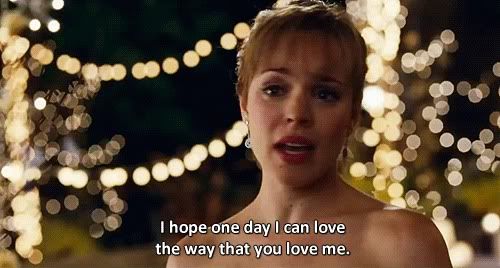 And, here's what everybody must take as an important lesson of life.
"I chose to stay with him for the things that he had done right, and not to leave him for the one thing that he had done wrong. I chose to forgive him." -Rita Thornton. (Paige's Mom)
:)