OOTD - Denim on Sunflower
Hi, lovelies. I just submitted my thesis today. I am done with it, like finally. :)) No more dealing with thesis whatsoever... Yay. Tomorrow I'm surely gonna see a movie. I can't believe myself for missing out on Die Hard and any other good movies.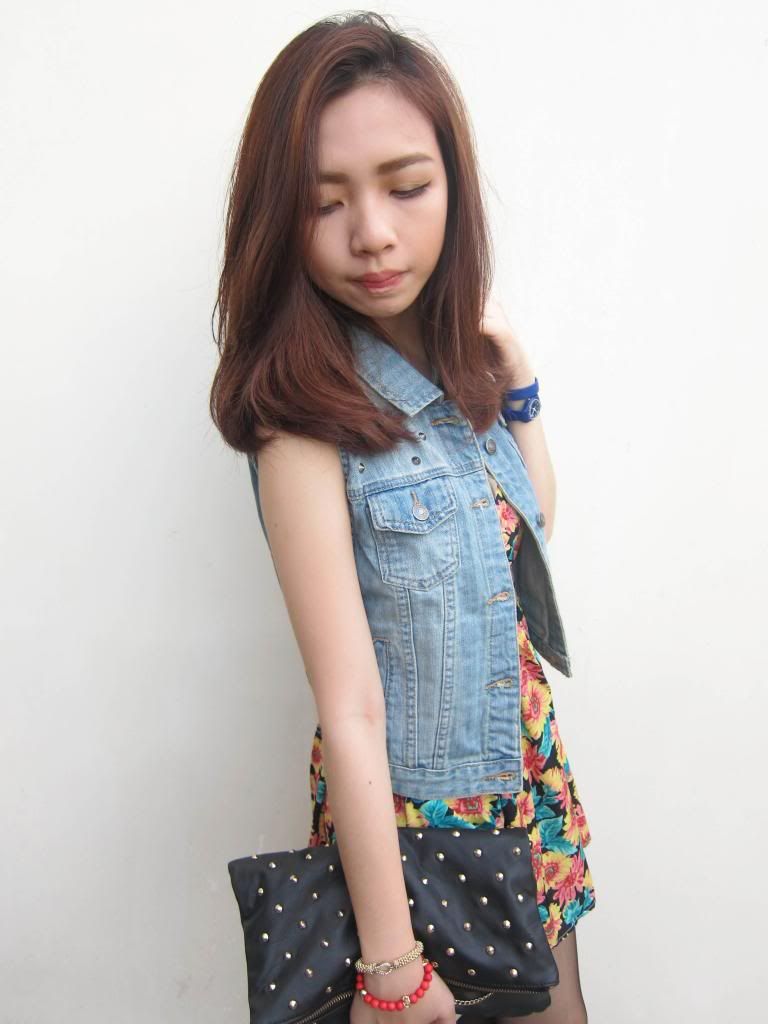 What I wore last Sunday for breakfast with sisters. Dimsum is definitely my favorite kind of breakfast. I personally think that breakfast is the most important meal of the day thus I barely skip my breakfast. Some people only have a glass of milk + a slice of bread in the morning as breakfast, but I couldn't. It couldn't make me full. AT ALL. Then I also grumbled when I missed the chance to grab breakfast. (HAHA I'm ashamed of my own shallowness) Now I can tolerate just having a glass of milk as breakfast, but usually I'll get hungry in short time. Another day, I had porridge and my stomach literally growled out after an hour. Lol. So yeah.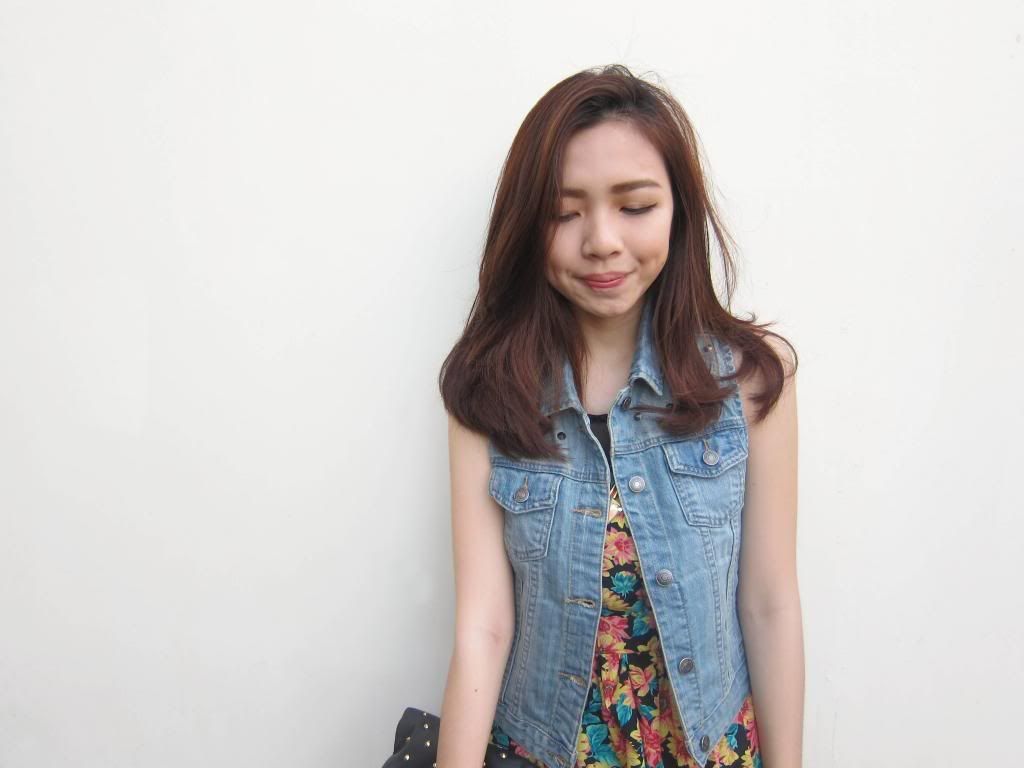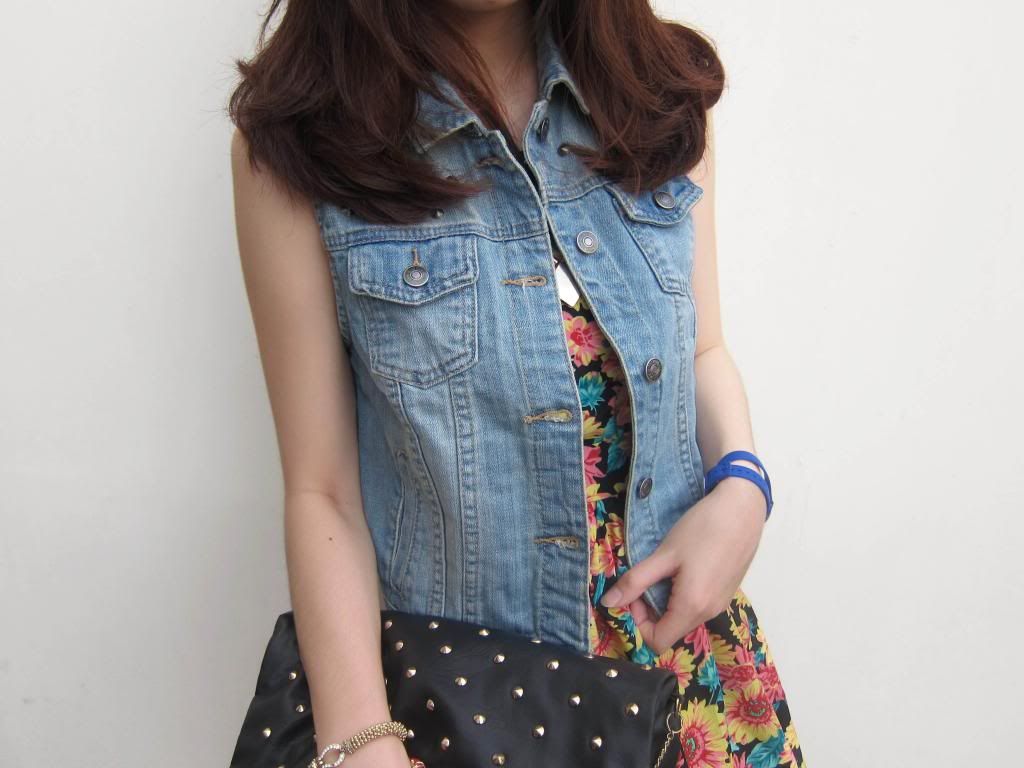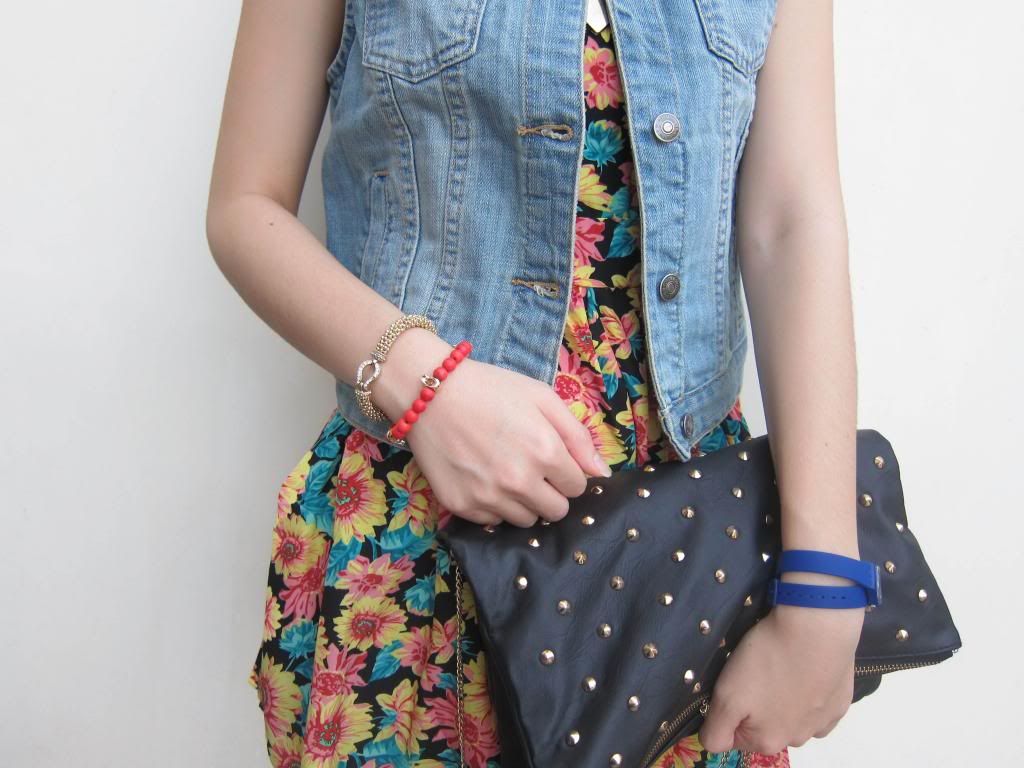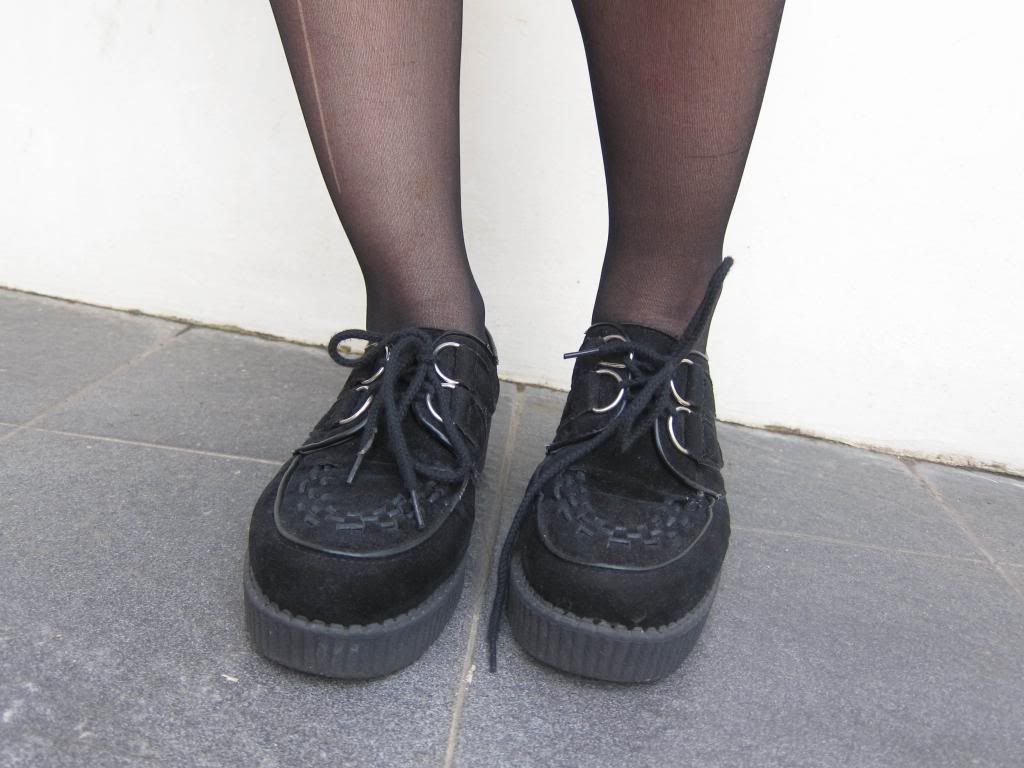 I have been eyeing for white creepers but I still can't find one. :(
Photos below were all taken with my phone. My camera died on me, thankfully iPhone took good quality shot.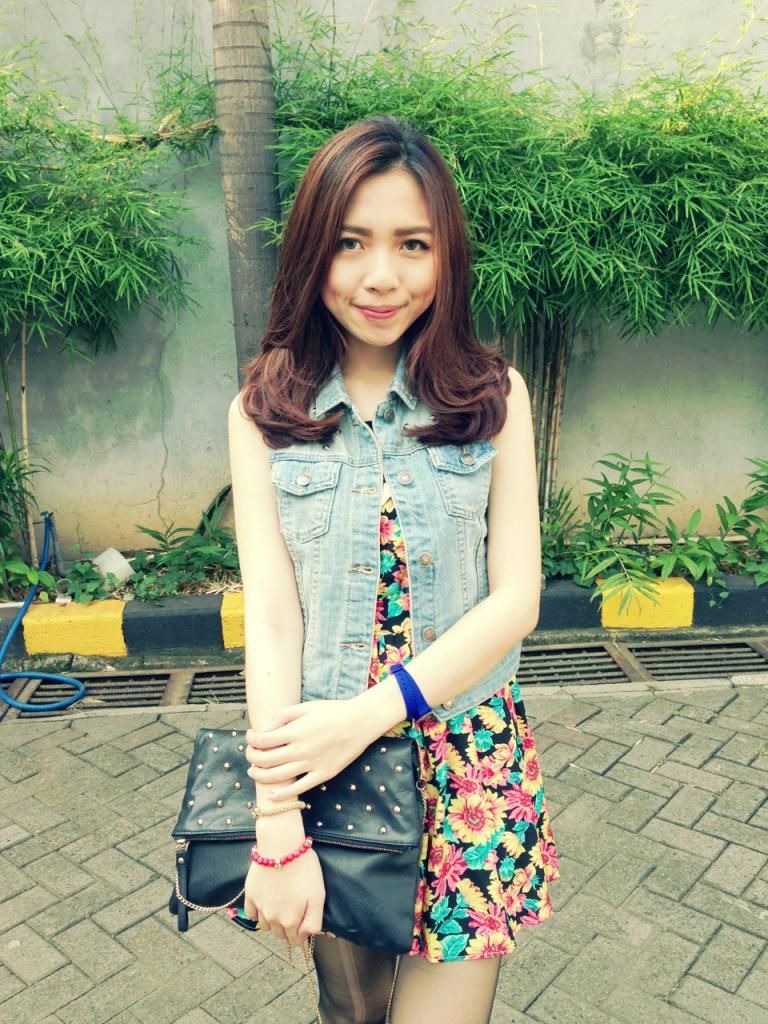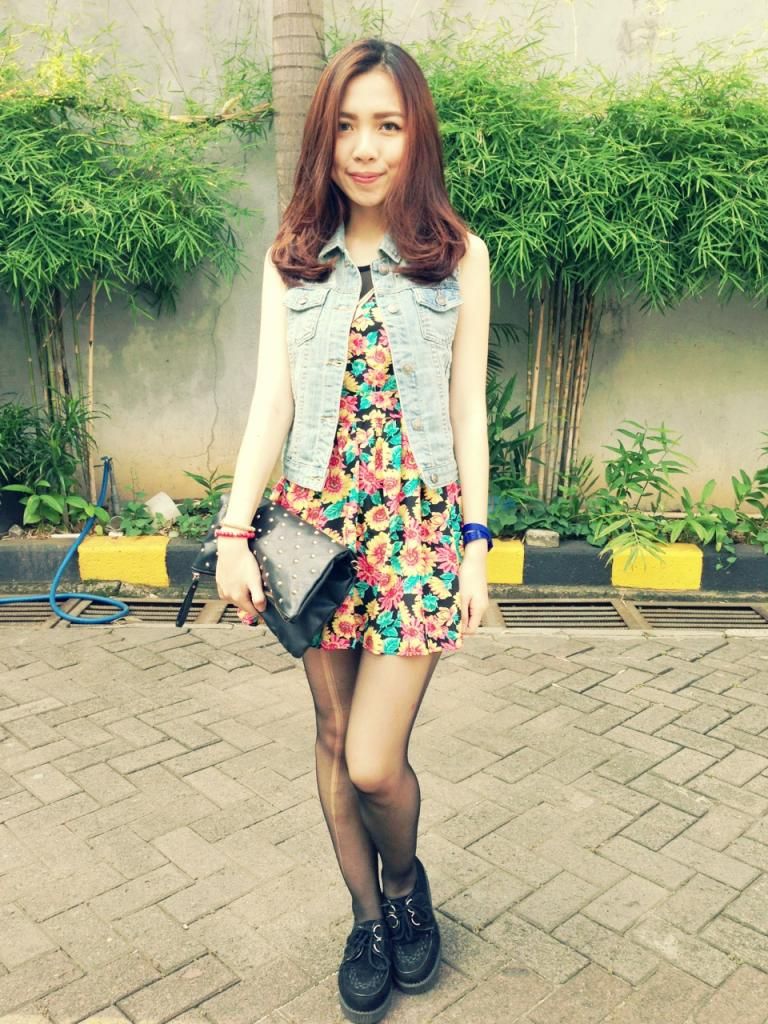 (F21 Studded Denim Vest, Sunflower Dress from China, New Look Creepers and Studded Bag)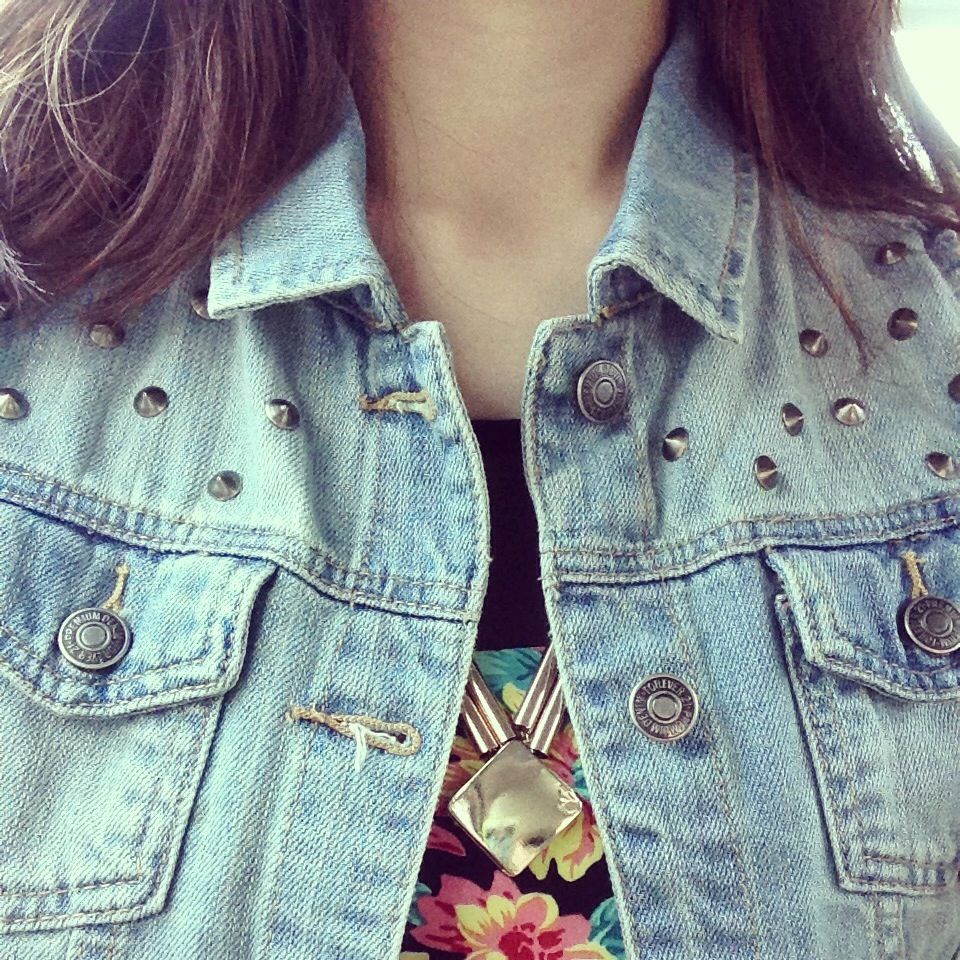 Close up. I'm a sucker for everything with stud.