Koultoura Coffee
It was actually my second visit to Koultoura Coffee. My first visit was like couple months ago when they just opened. They only offered limited menu back then, even I could spot they were still renovating some parts of the place.
Honestly, I wasn't really impressed on my first visit. True, the place was nicely decorated but I couldn't really enjoy there idk why. I am truly glad though I decided to give it another try. I can clearly see that they have done a lot of improvements (many varieties of food, more staffs, etc) which left me a whole different impression this time. That's a good thing. I love how they actually improve their quality from time to time.
Croque Madame IDR 45k
I'm a big fan of bread, toast, etc you name it. This one was pretty decent, I must say.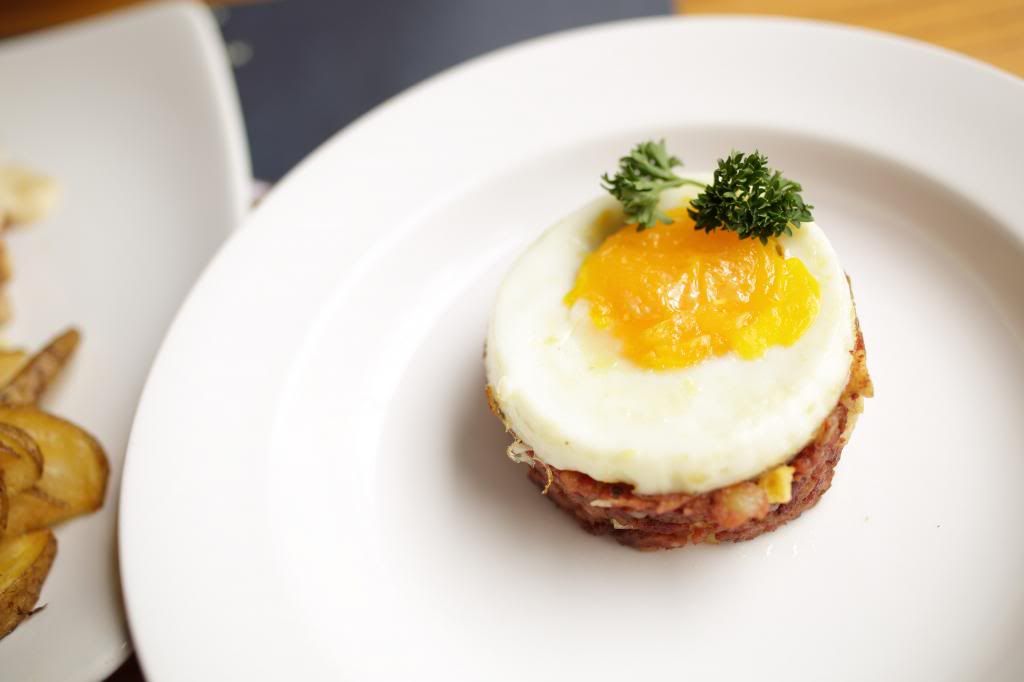 Foxie's Hangover Cure IDR 45k
I love the presentation of this dish, but for the taste, I prefer Croque Madame to this.
For the drink, I tried the Iced chocolate + Vanilla Ice cream, Cherry Float, Cappuccino. I don't drink caffeine so I am not a good judge of the coffee. I quite love the Cherry Float! It somehow reminds me of my favorite drink A&W Root Beer Float.
Overall, the food and drink were okay only, but perhaps it's just my luck. However, I really enjoyed my time there. I'd definitely come back to try more! I love how Koultoura has specialization in brunch and coffee, but I wish they'll come up soon with waffle/pancake dishes. However, they used to serve pancakes (I ordered it on my first visit), but when I asked the staff, they said they made some changes and decided to take it off from the menu.
To sum up my experience, with the unique concept Koultoura Coffee offers, a very well decorated place, who can resist not coming back?
Koultoura Coffee
Jl. Taman Ratu Raya Blok AA2/33
Taman Ratu, Jakarta Barat
021 - 2952 0310