Midriff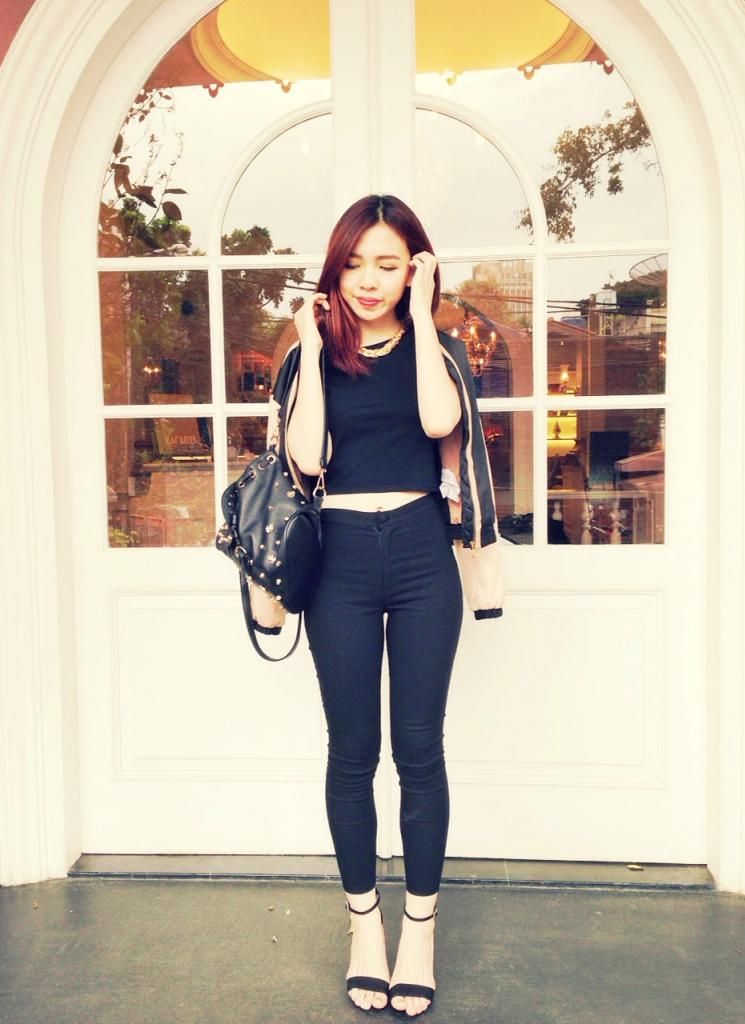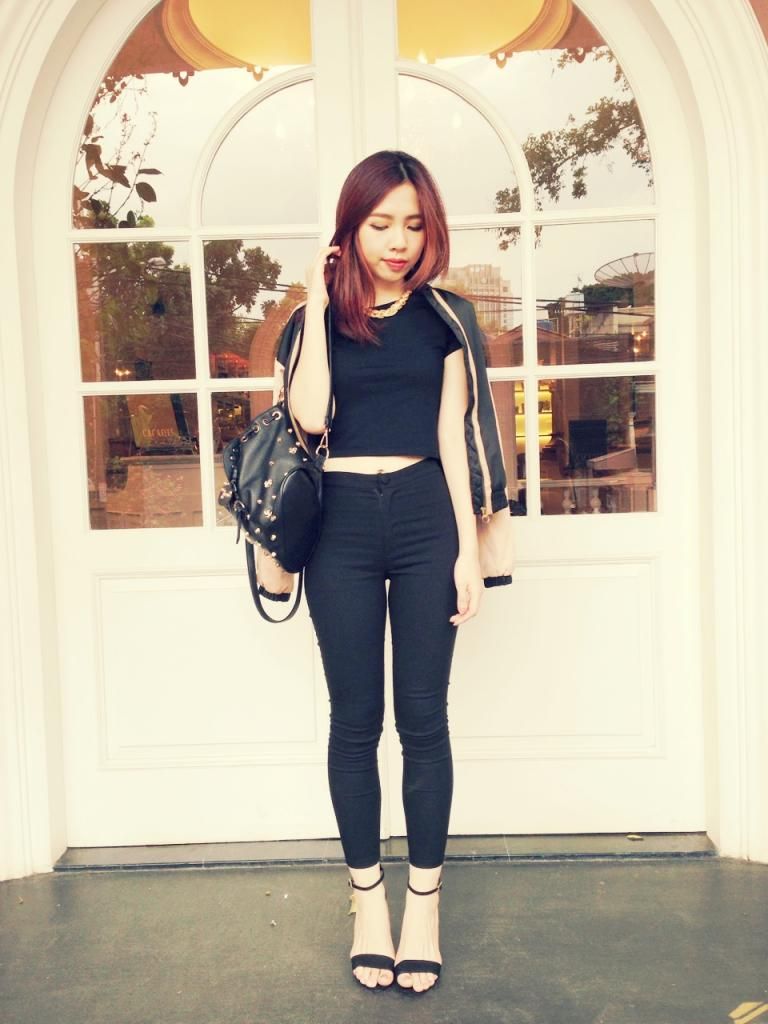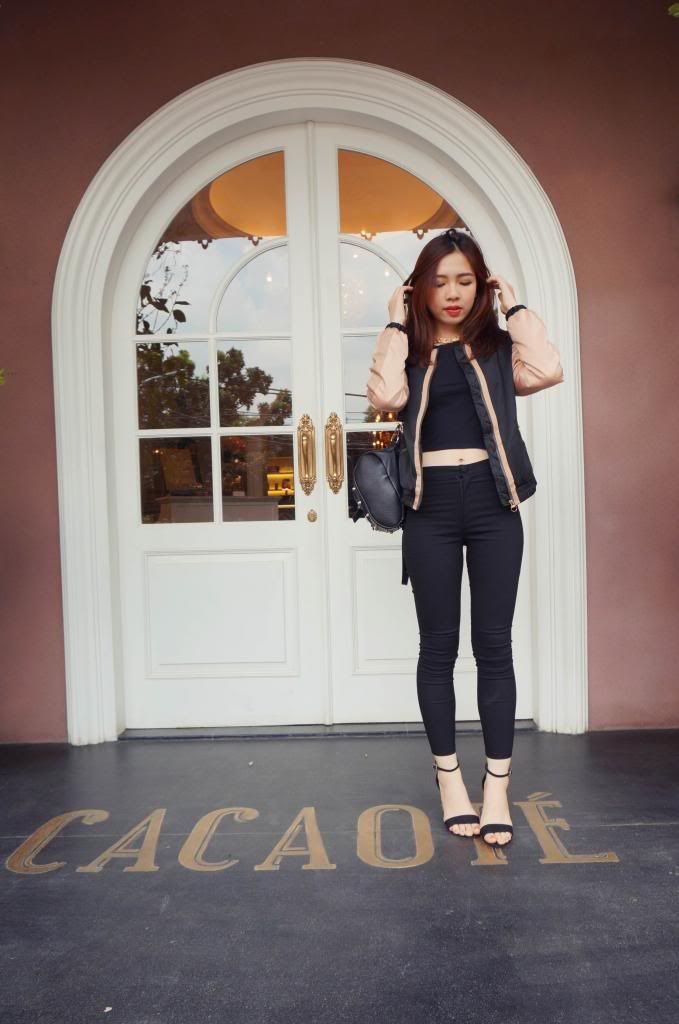 (Wearing
Oudre
Crop Top and Skinny Pants,
Zara
Jacket,
New Look
Strapped Heels, my favorite backpack from Bangkok)
With midriff style taking over the trend, how can one can resist how simple yet chic it is? I have to think, really hard, to choose between midriff trend or monochrome trend as my most favorite from the trend this year. I love how midriff trend shows the curves without looking way too sexy. It is definitely classy.
Just a random fact; I'm more a skirt/short pants person to skinny pants person. I find long skinny pants rather uncomfortable to wear, and plus, idk why wearing long pants tends to make me look short, but, well, I had to say that this pair of skinny pants is exceptional. It's SO comfy that I can't help but wearing it so often I lost my count. Ultimate love.
Btw, I'm really looking forward to November! A lot of exciting things that I wish I could reveal now, but my lips are all sealed. Till then. X