You can never be overdressed.
Hello. I'm Claudia and I've just won an award of being the laziest blogger.
Ok.
I'm back to blogging.
Yes, I am trying my best to keep this space updated despite my current situation where I barely have time for myself. (No, I'm not exaggerating) Things are pretty different right now. I'm working now, a 9 to 5 9 to late night work hours. (Which is why I've been m.i.a.)
But again, blogging is my passion, just like fashion to me, thus nothing can ever take that away from me.
Anyway, some time ago, I was asked to describe my fashion style. That question made me think for awhile. Honestly, I don't have any signature style. I can go from casual to girly, or from monotone to colorful. Really, most of the time, it depends of what I like currently. I can't imagine myself sticking into one style forever. I think my fashion style is "Flexible" (?) Hahaha. My motto is, "If it makes me happy, I'd wear it". Can we all just love fashion and be happy? :)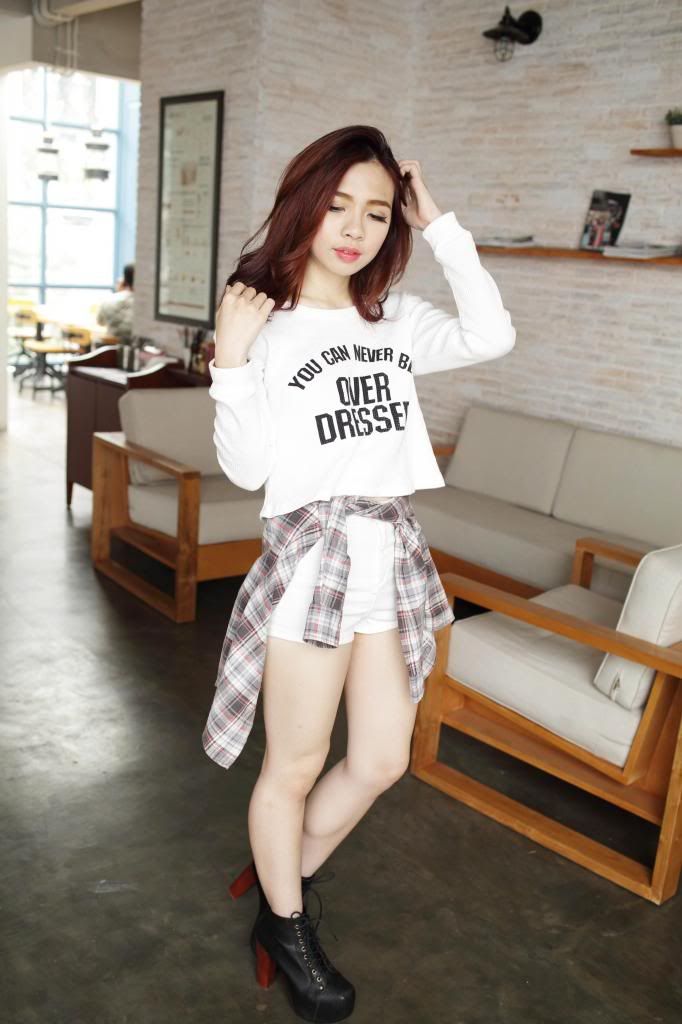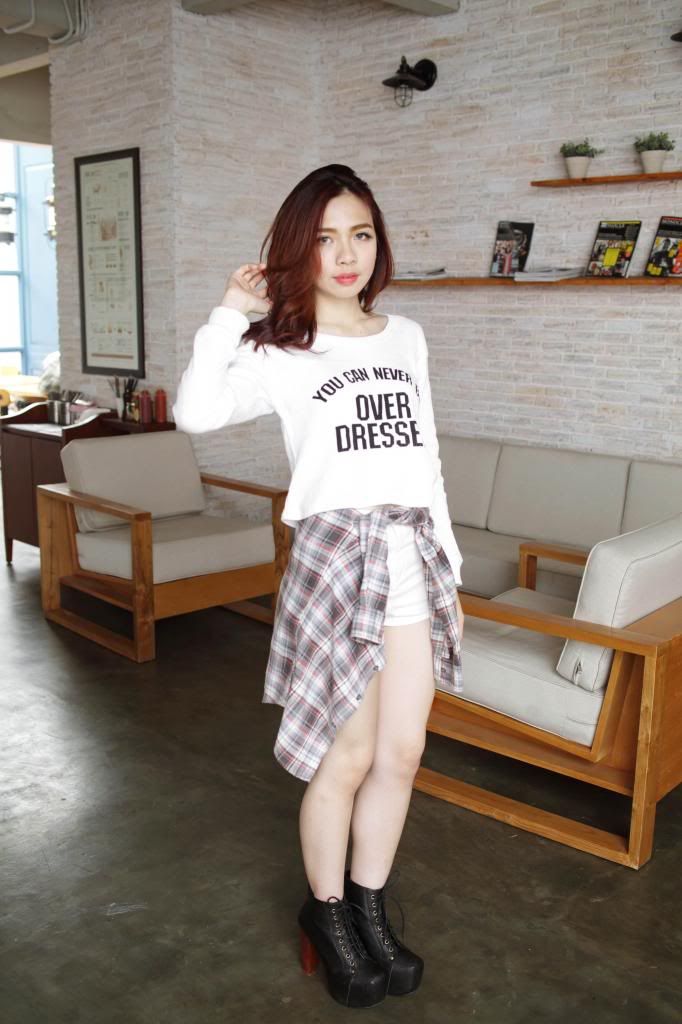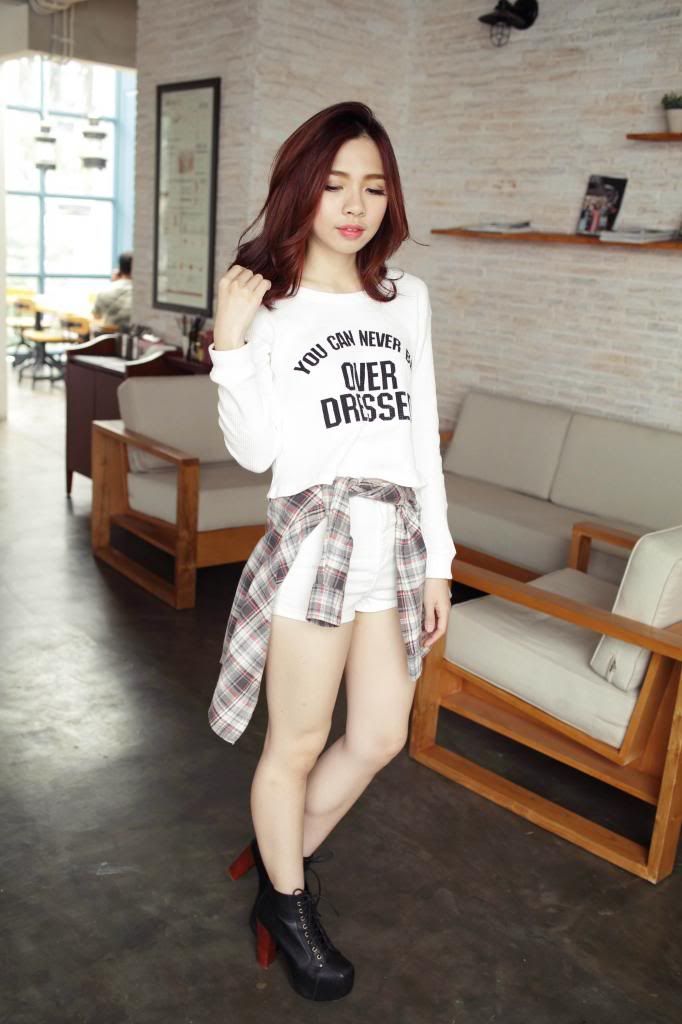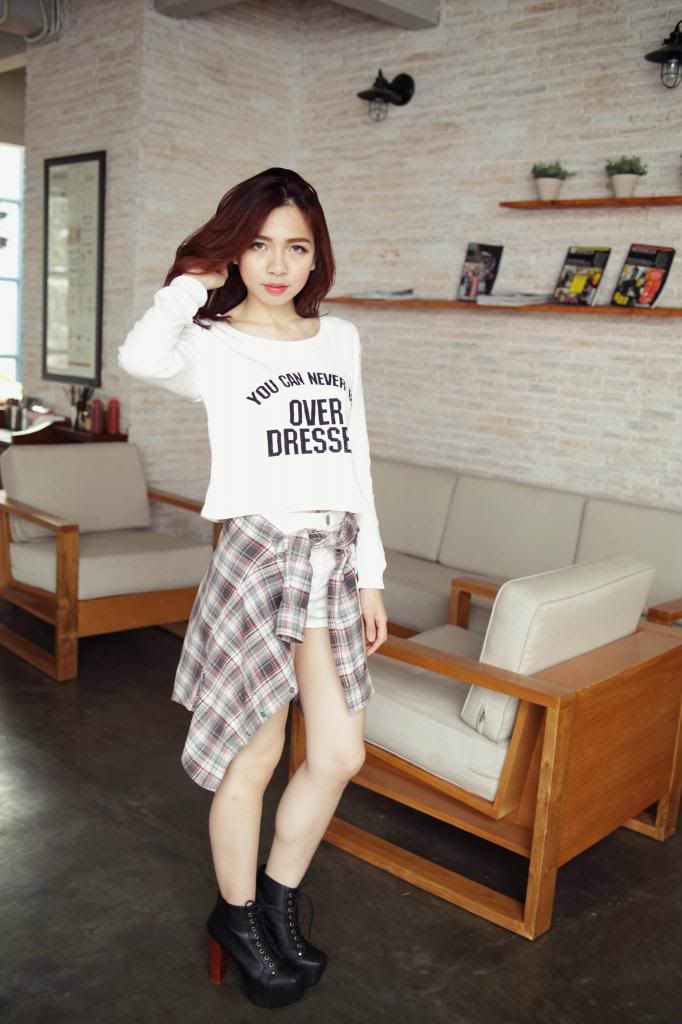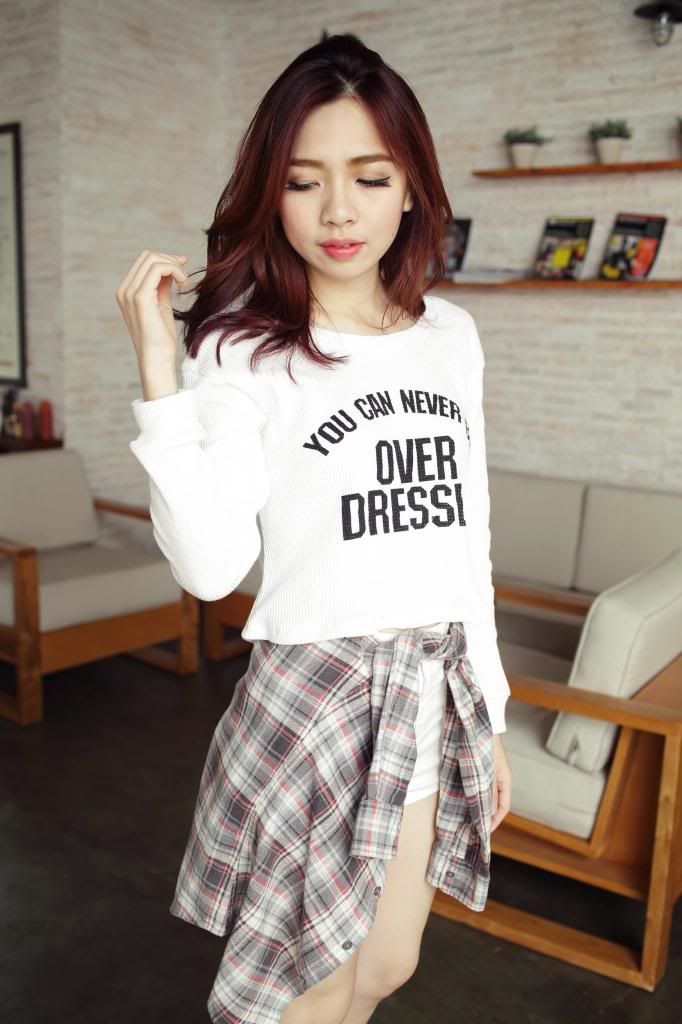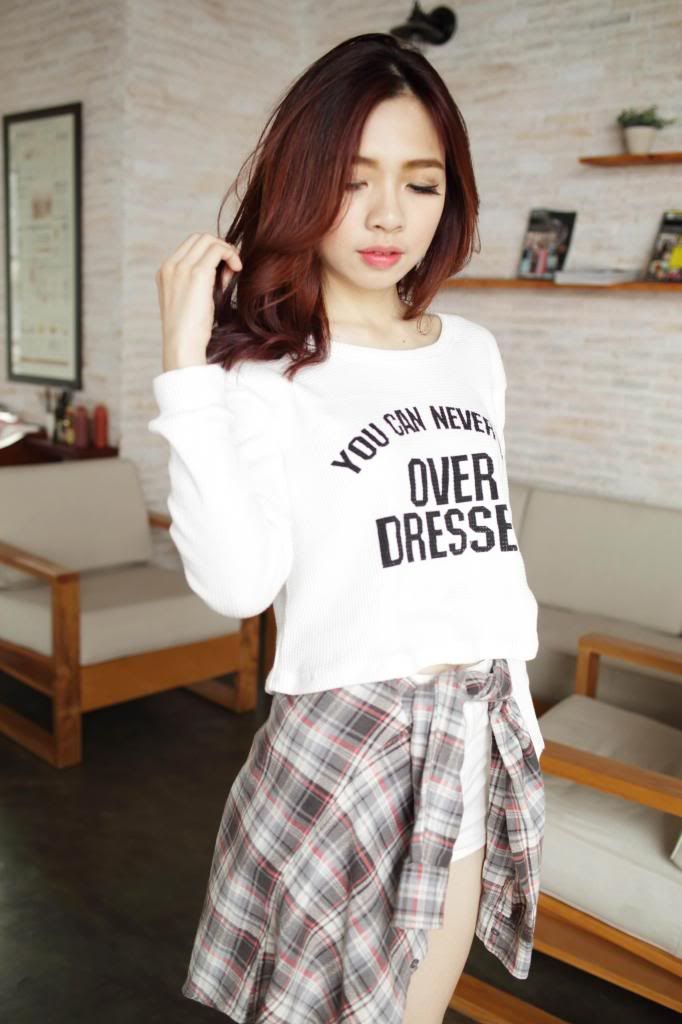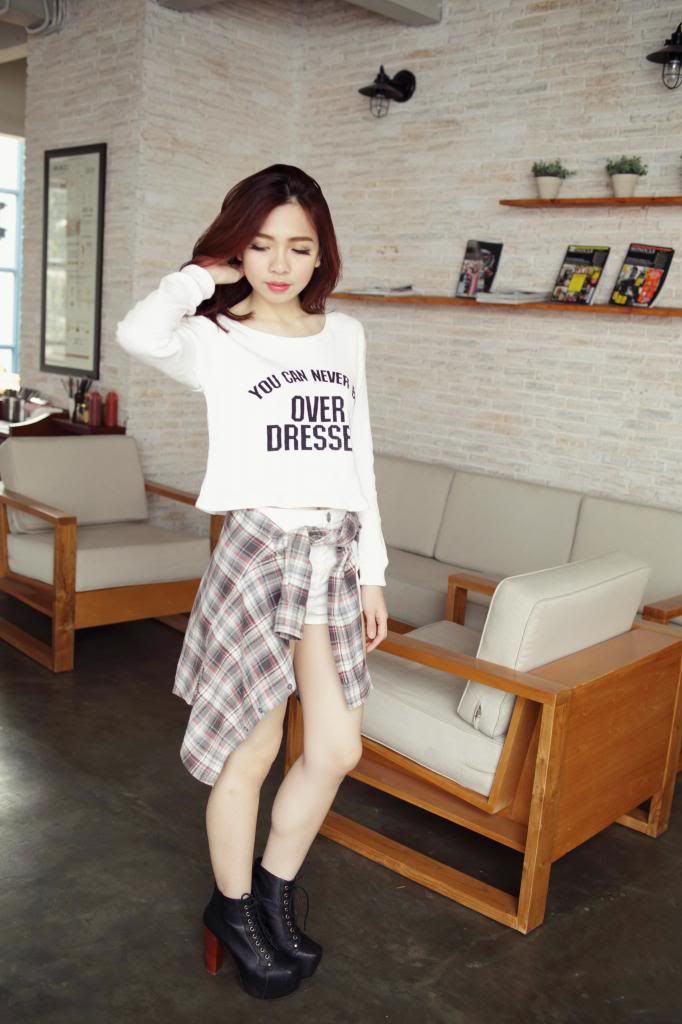 (Wearing
Oudre
"You can never be overdressed" Pullover from,
Topshop
White Short,
Topman
Plaid Pastel Shirt,
Jeffrey Campbell
Lita)
If you've been following my instagram, you might have noticed that I've been into monochromatic trend lately. Oh, and not to forget, stacking up shirt on the waist. This time, I went with all white and stole my boyfriend's pastel plaid shirt to add into my look. Overall, the statement writing on my top "You can never be overdressed" is the highlight of my look. I love how it gives a loud statement to the whole outfit.