Brightspot Market November 2013
If you've been following my blog, you'd know that I've always been looking forward into this oh-so-happening event,
Brightspot Market
. In case you don't know, Brightspot Market is a curated market of all things cool! (as quoted from the website, no, but really, that is true) For more info, you can visit their
website
.
Being the 10th Brighspot Market held, this time it was located at Lotte Shopping Avenue from 7th (Private Opening), 8-10th November (Open for Public).
However, I only managed to attend the second and third day of Brightspot Market. Recalling back the first time I went to Brightspot Market, it was around two years ago. This time was my fifth time to attend the event!
Here's some outfit pictures taken with iphone. Please bear with the quality of the pictures lol. Ever since I got an iphone, I got so used to taking pics with iphone that I sort of forgot how taking good quality pictures feel like.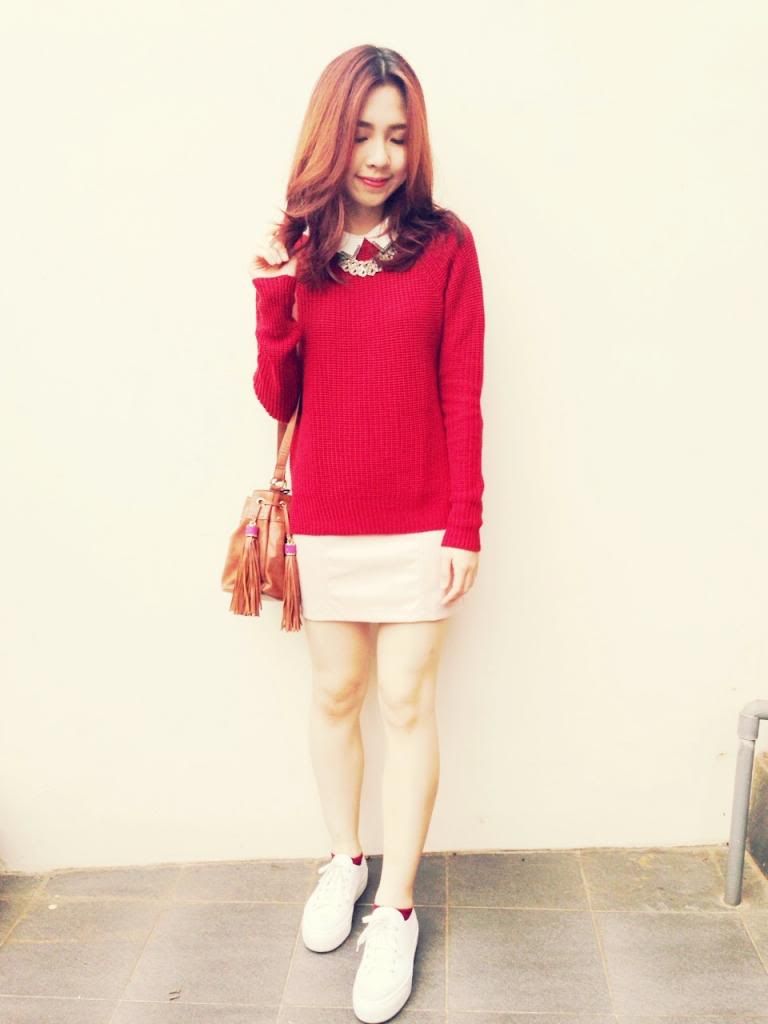 I super love the white sneakers I got from Topshop the other day. Wearing it almost everytime I head out cause it is so easy to match with! The sole is quiet thick, you can't really see in this picture though.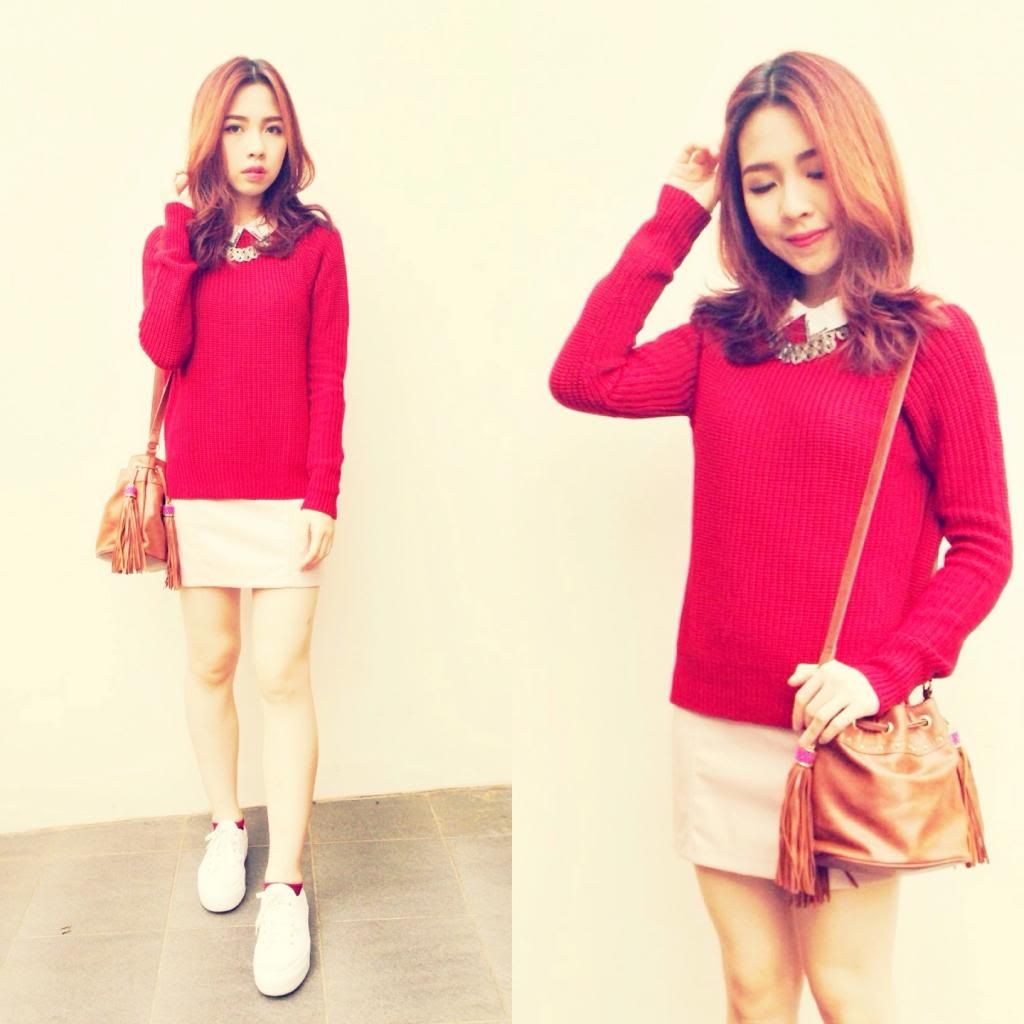 (Wearing Mango Collared Shirt, Zara Sweater, F21 Baby Pink Leather Skirt, H&M Sling Bag, Topshop White Sneakers)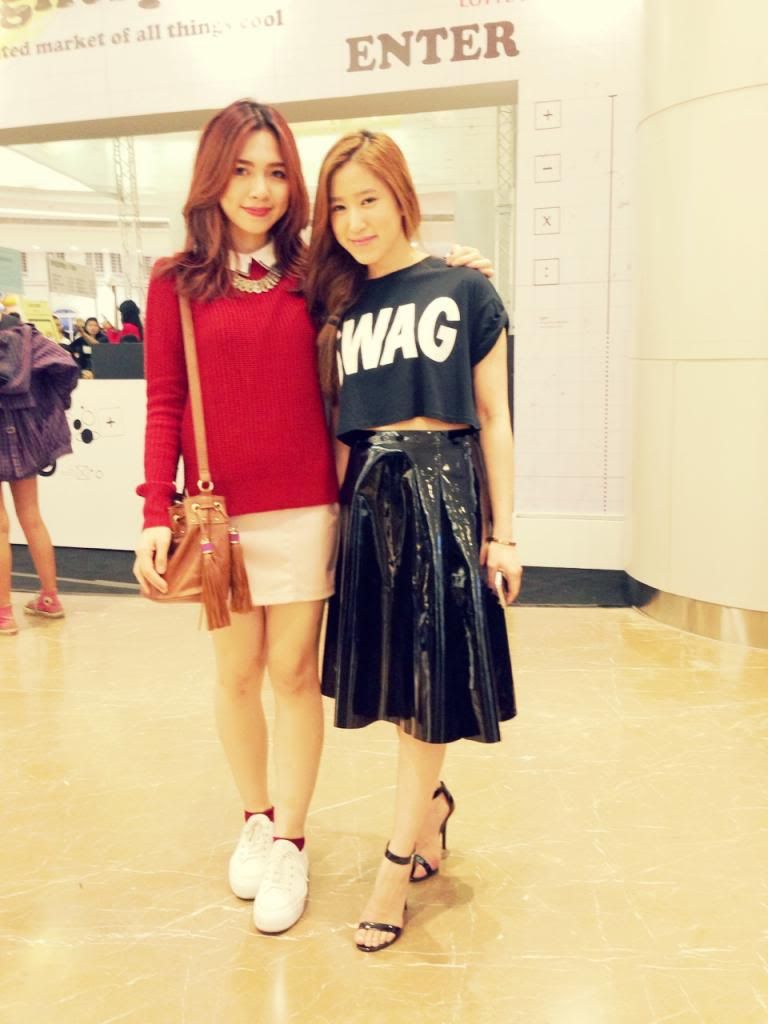 My company last saturday night! With
Amelia
, my favorite blogger and also a good friend of mine. Don't you just adore her edgy style? I do!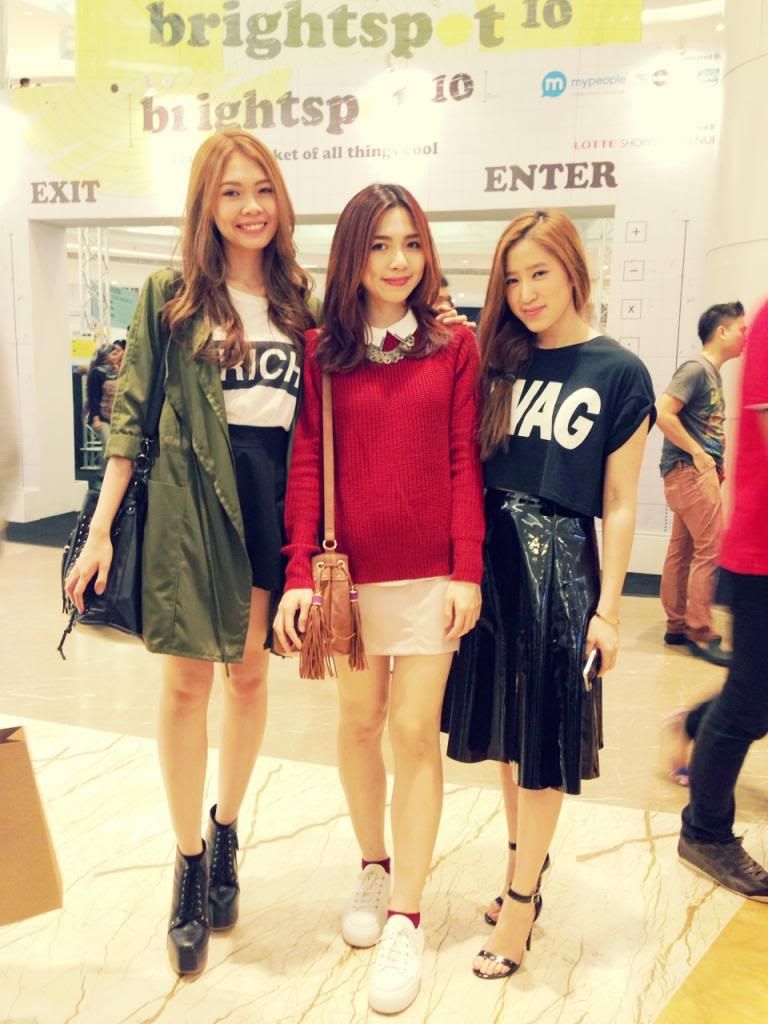 With the lovely ladies.
Anyway, it was a super fun night! Unlike my previous experiences, I only did some shopping at Nikicio Booth - which is definitely my favorite local brand, ever. God bless my wallet.
That's all for today! I'm already looking forward to the next Brightspot Market lol.