This is how we do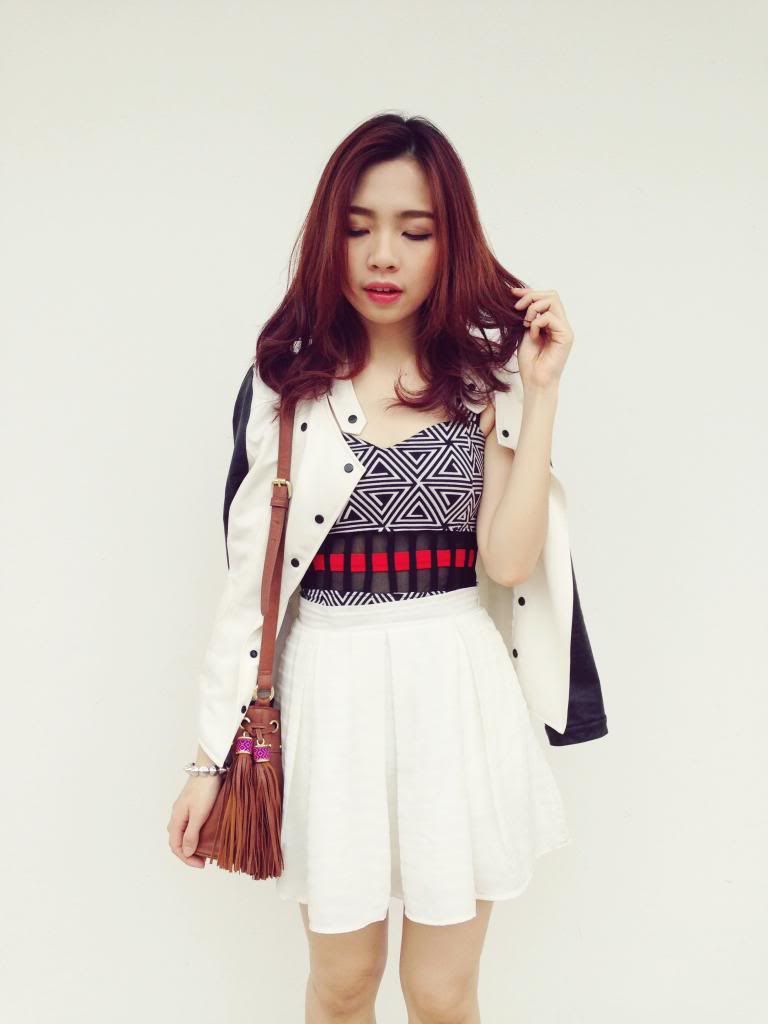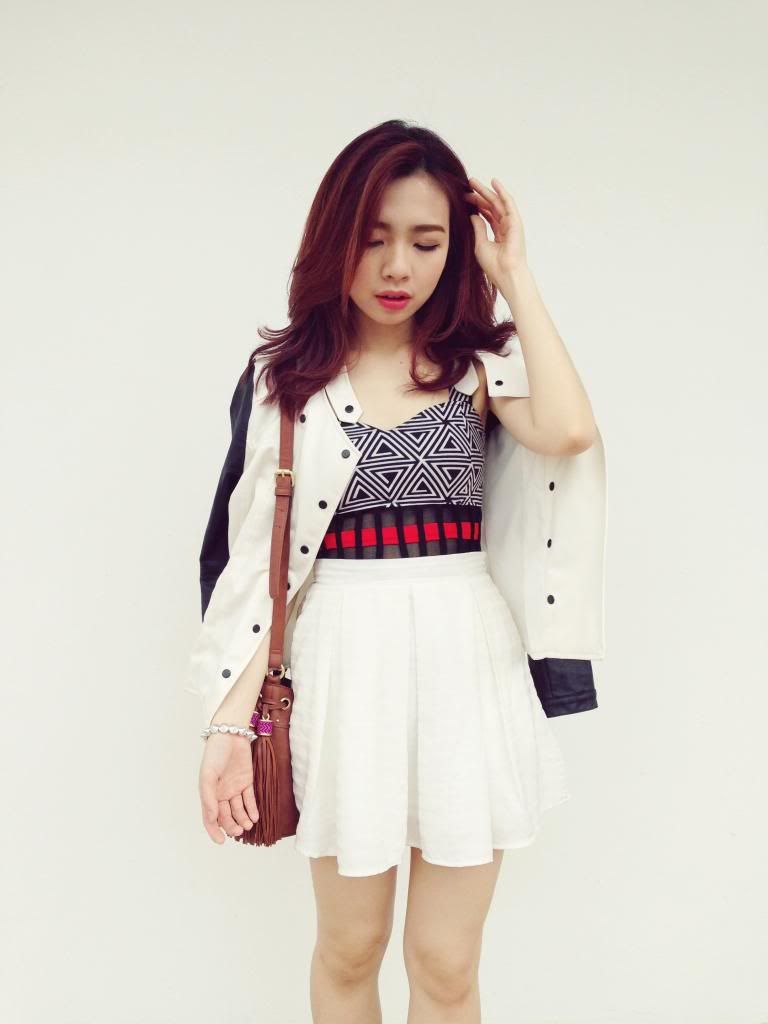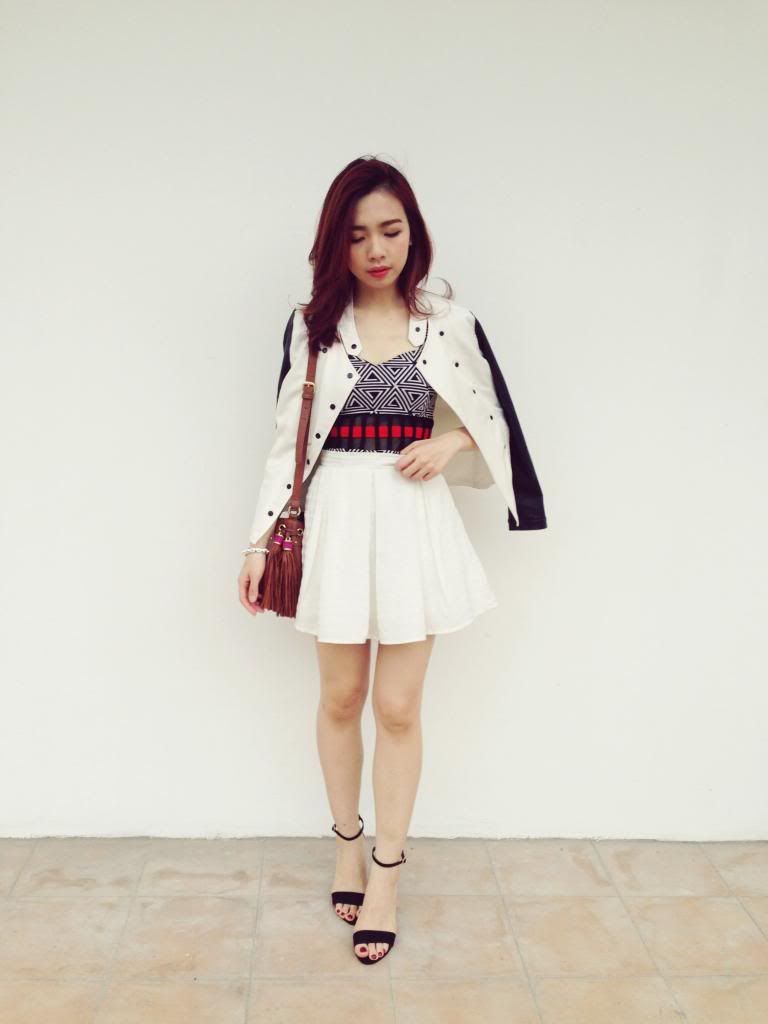 (Wearing Cloth Inc Leather Sleeve Jacket, Asos Dress worn as Top, New Look Strapped Heels, H&M Sling Bag)
Well, well, I might have taken my obsession towards white a little bit too far. I just can't help myself wearing white in any time of the year. So, what I did was I wore this pattern dress as a top, and paired it with the versatile A-line white skirt. I really love how the detail on the waist gives a pop of red colour to my outfit! I've always been obsessed with leather and this leather sleeve jacket from Cloth Inc is so cool which I think goes really well with the whole outfit!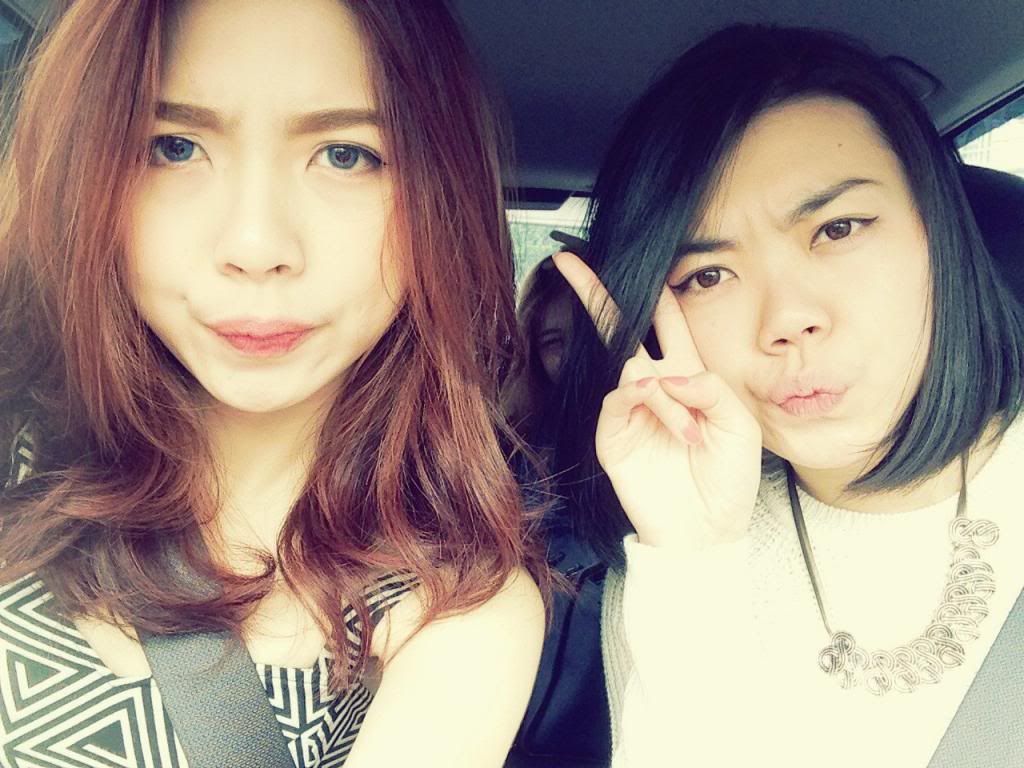 With Zenith, the girl behind all my outfit pictures!
By the way, I just found out about this app called "Dayre". It's like diary where you can update it with text, photos, whatever throughout the day. So, it's sort of like a diary phone? Hahaha so far I like it a lot! I can actually post a random picture which is (sadly) not instagram worthy enough here lol. It's fun I am thinking to post short update about what happens in my daily life. Guess it might be another big thing just like instagram, twitter, etc soon! I love being one of the first to use an app before it becomes famous. Hahaha! *competitive*
Go faster download it on App Store / Google Play and do follow me @claudiaphankova *attentionwhore*
That's all for today!