Behind the scene
Hi! It's saturday and I have just finished the photoshoot for Oudre. Since I've been working, Saturday and Sunday feel like sacred days to me (and now I get it why people are excited with 'TGIF' stuff. I get it. Totally.) However, on those sacred days, I don't mind working cause it's something I love. It is definitely true that if you do something you love, it never feels like working. :)
Anyhow, new collection will be soon up anytime next week! Like every year, we have a christmas collection. Christmas is my most favorite festive season! I love it so much that my mood is becoming way happier just knowing that Christmas is around the corner.
Of course, I got some sneak preview of the photoshoot.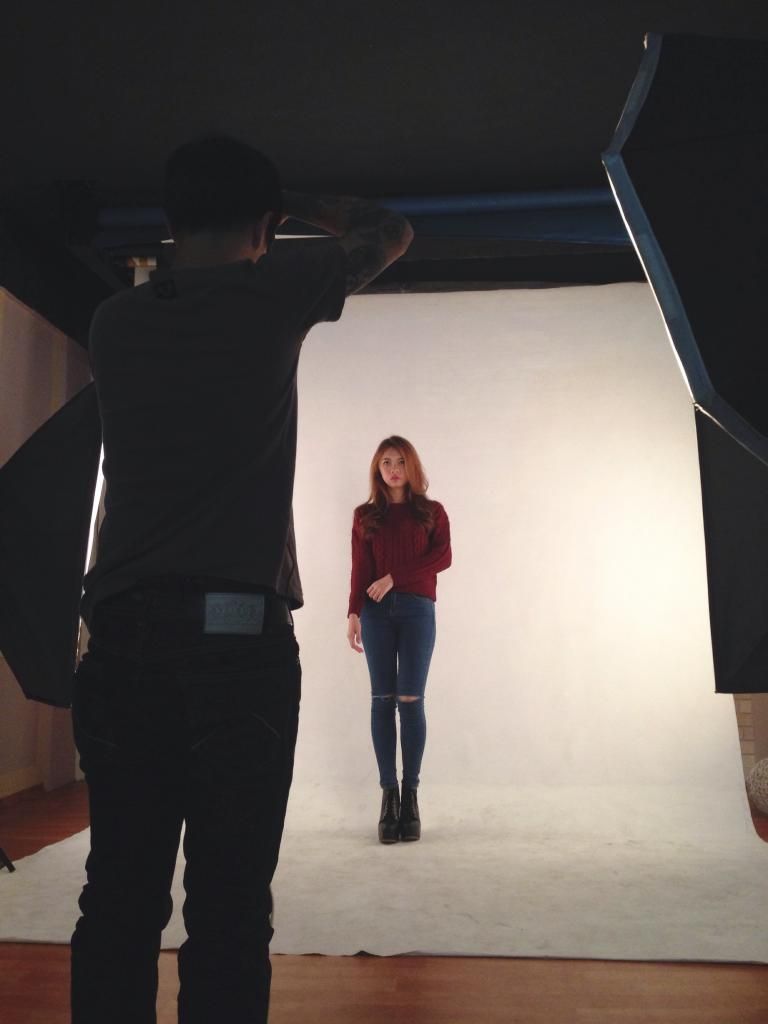 (Psst. Be prepared with lots of knitwears!)
The three of us. We are still overwhelmed sometimes with how far we are with Oudre right now. But we still have so much to improve in order to make Oudre bigger and bigger, also to serve the customers better. :)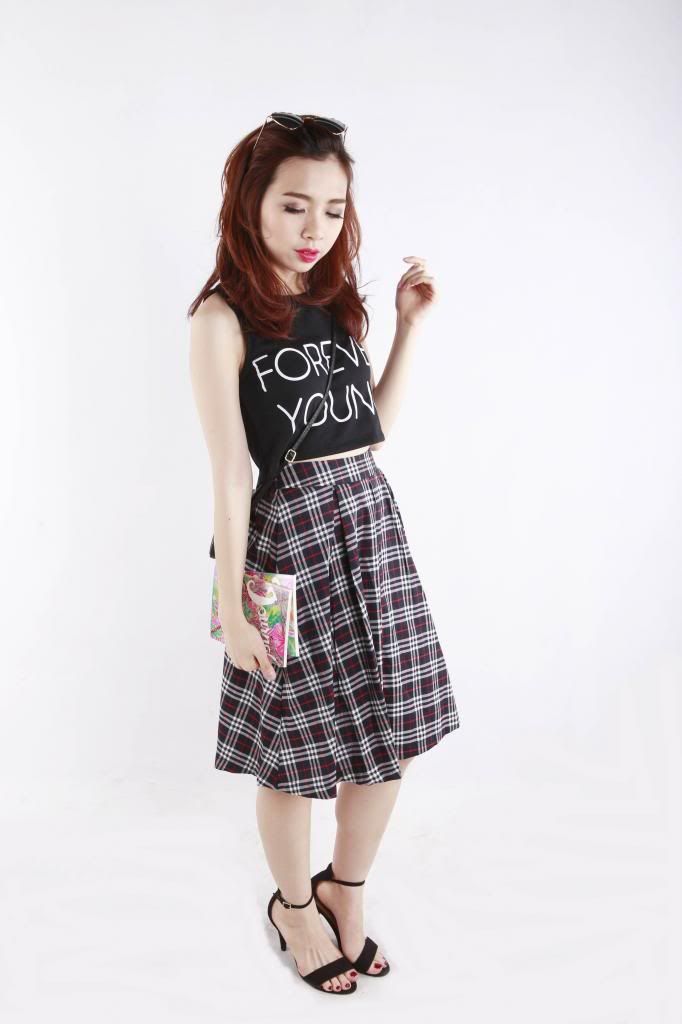 After the photoshoot, I decided to have a small photo session of my outfit. I definitely didn't wanna miss an opportunity of taking decent outfit photos lol. Today's #ootd!
Tartan/Plaid: never can be more versatile. It's my current favorite fashion style!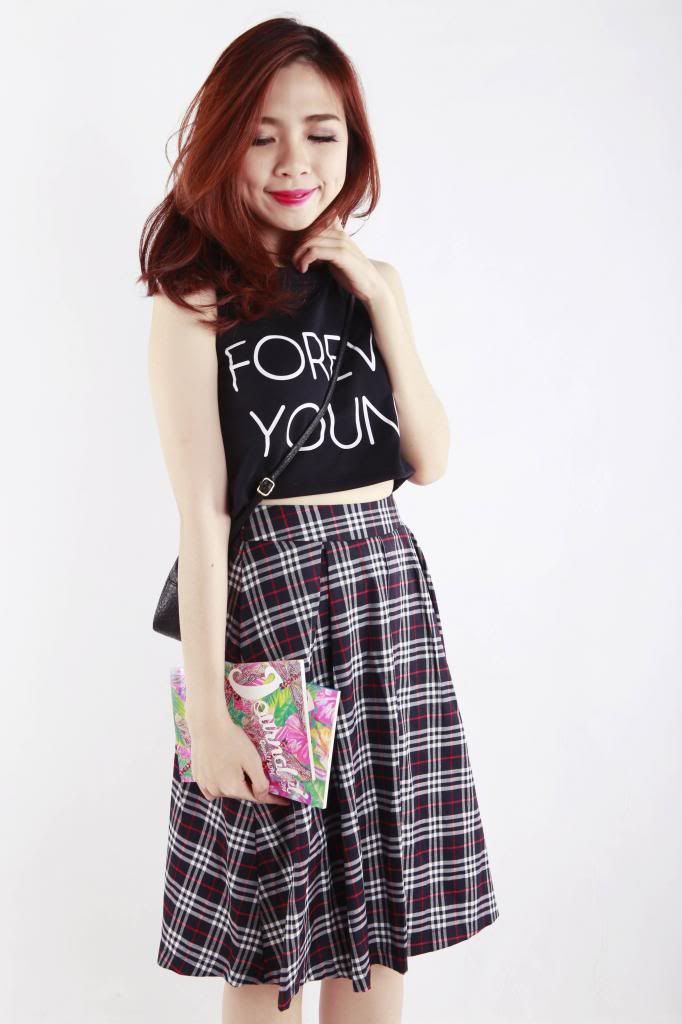 Wearing my very handy bag from H&M and strapped heels from New Look.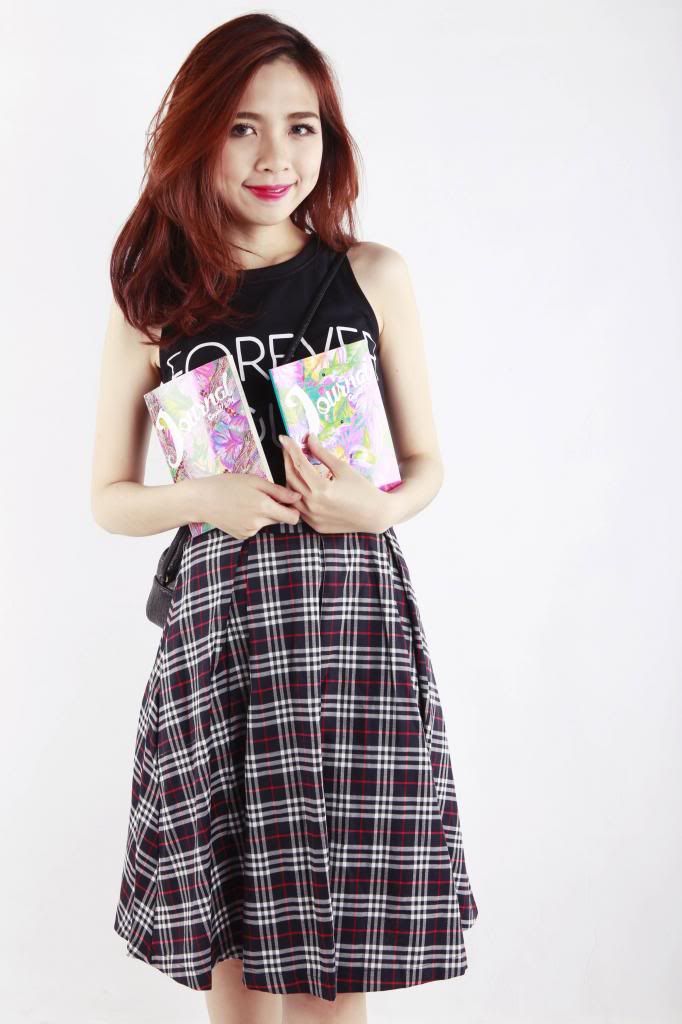 Decided to play around on the photoshoot with this stylish journal from Gogirl! 2013 December Edition. It was an impromptu idea to use the journal as props for my outfit shots cause it's just too cute! Usually when I buy a magazine, I never use any of the freebies given, cause most of the times, the free gift was either in a cheap quality, or containing whatsoever advertisement (hate this to the max), or worse, some of them were pretty much useless. I end up tossing them away. So trust me when I say that I always find the freebies from Gogirl! very useful. Did you guys get the November Edition which gave a skipping rope and arm pouch (can be used to put your phone while exercising) as the free gift? See what I told you about their very tempting freebies! They must have put a lot of thought into it.When Oudre hands out freebies, I will want it to be useful too. :)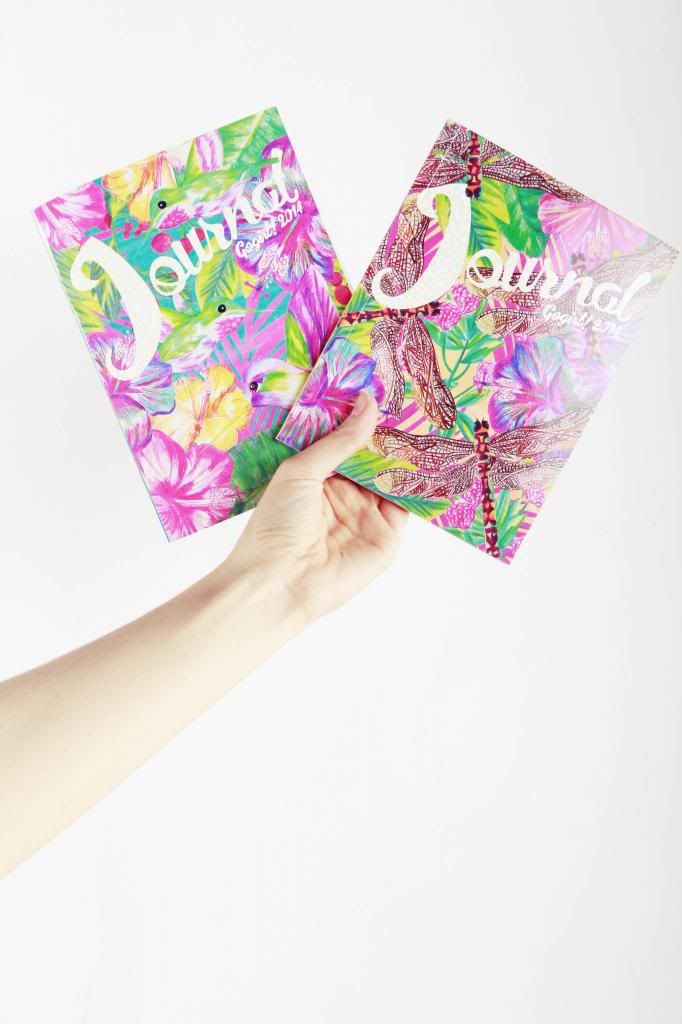 I got this little obsession towards tropical pattern. Honestly, I can't even decide which of the two covers I like most cause I like all! Does everyone agree with me how chic they can be? Not only they look stylish, but I also love that they are also very handy. I can bring them with me everywhere!
I keep forgetting stuff that's why I always use a journal for me to note down to do list, ideas and etc.
Since last year though, I have been using the Gogirl! 2013 Journals to write down my ideas and inspirations regarding Oudre stuff until now.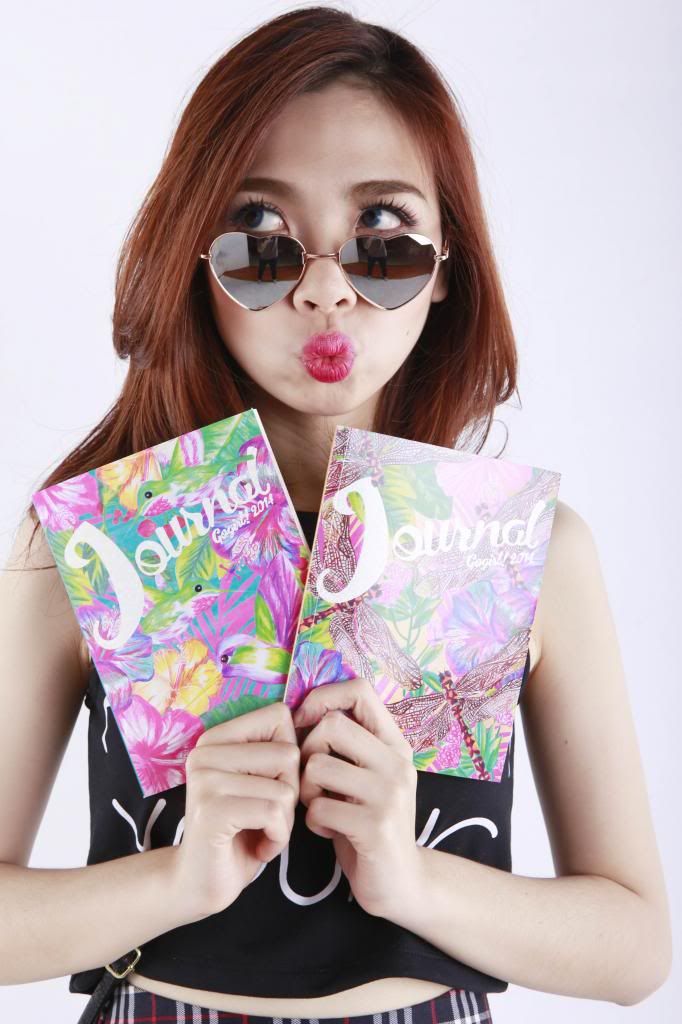 Admit it, they don't look like a typical magazine freebies!
Mind me. I can go a little crazy over cute stuff. My biggest weakness. Other than food and shopping lol.
Okay that's it for today!
Have a lovely saturday, readers. :)