Mid air
Whoa it's only few days before the 2013 go by in a flash. I gotta say that 2013 has been a busy year and quite remarkable for me. Have you ever asked yourself, when was the last time you did something for the first time? I am able to say proudly that I have been feeding my curiosity by trying a lot of new things. I took a korean course and basic sewing course this year. I also participated in a fashion event, getting to know lots of awesome people and joined the fashion community. Well well I will definitely summarize what has been happening this year in a decent blog post. :)
Simple and versatile is the exact two words I'd use to describe the Exclusive F/W Collection 2013 from
Cloth Inc
. I was actually having a hard time whether to get the semi autumn coat in Black or Brown. Though because of my late obsession with monochrome, I finally decided to get the black one. I was thoroughly in love with the brown coat urgh cause it is in my favorite shade of brown. (why I am very indecisive?!)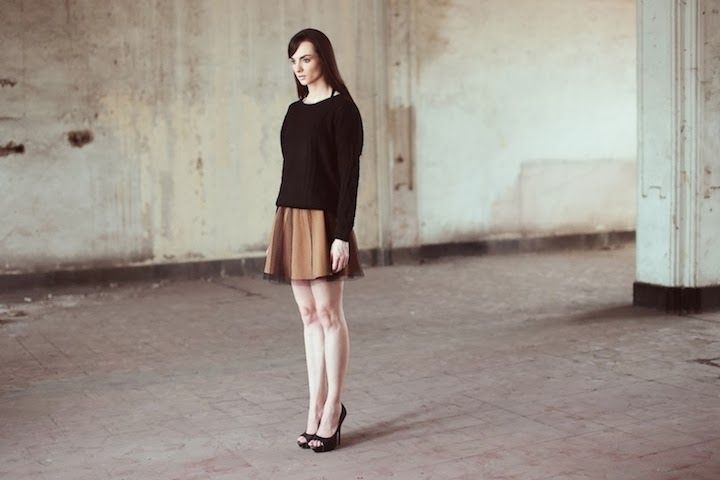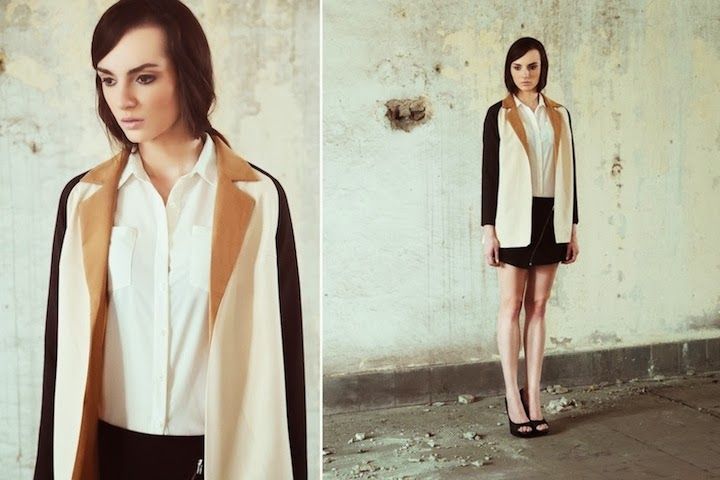 View the full lookbook
here
.
Overall, I really love the whole concept of their collection! My favorite piece is this set of cable knit sweater in off-white, and the maxi sheer slit skirt. My piece of advice is to shop right away otherwise you want to regret the item you've been eyeing running out of stock. The last time I checked, the cable knit sweater is already sold out. :X
I did this quick photoshoot with my younger sister before we were heading to do christmas shopping. It was honestly her first time taking the outfit photos for my blog. Both of us were quite struggling at first, but the results were really paid off. Credits to
her
for all the photos!
Thank you
Cloth Inc
for this amazing piece from their latest Exclusive F/W Collection 2013. If you can have a peek to my closet, you'd definitely spot lots of outerwear hanging in my closet. Well, I always invest in outerwear. However, living in Indonesia doesn't leave me with much options. Have you ever experienced that you insisted on wearing outerwear and ended up sweating because of the heat? I did. Despite the heat, I still believe in layering and stuff lol. That's why I was like super mega excited when I got my hands on this semi autumn coat from
Cloth Inc
. It was surprisingly light and wearable!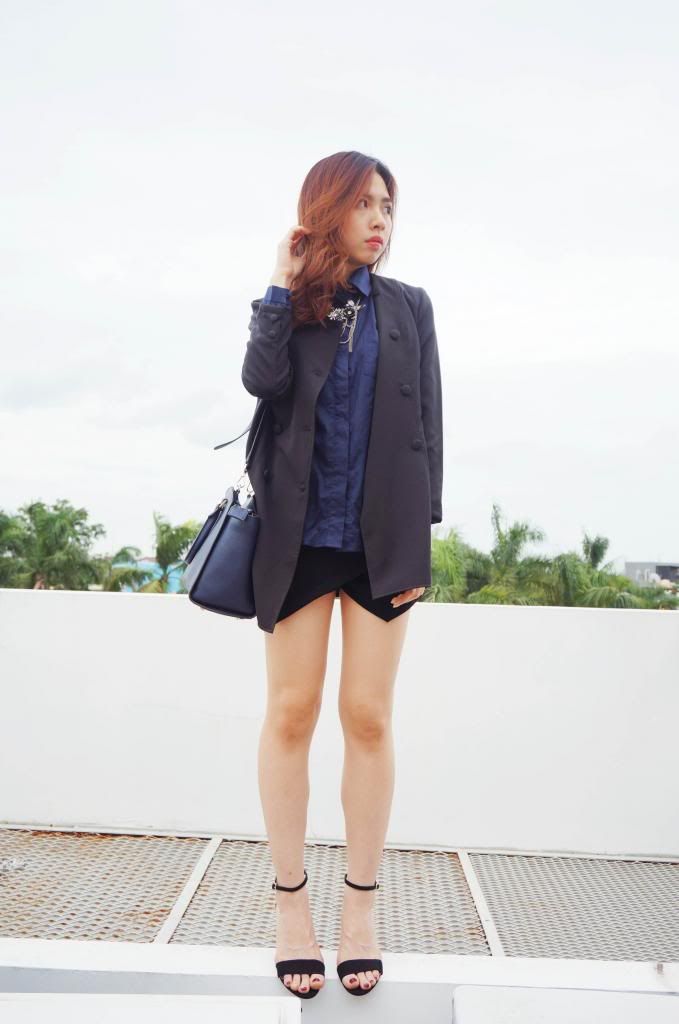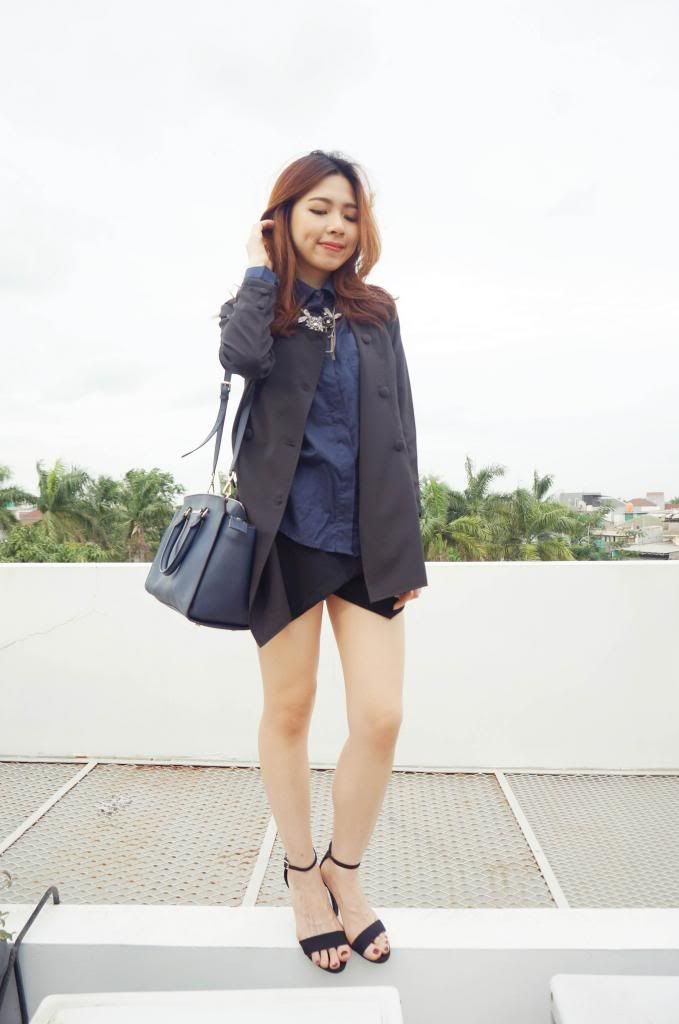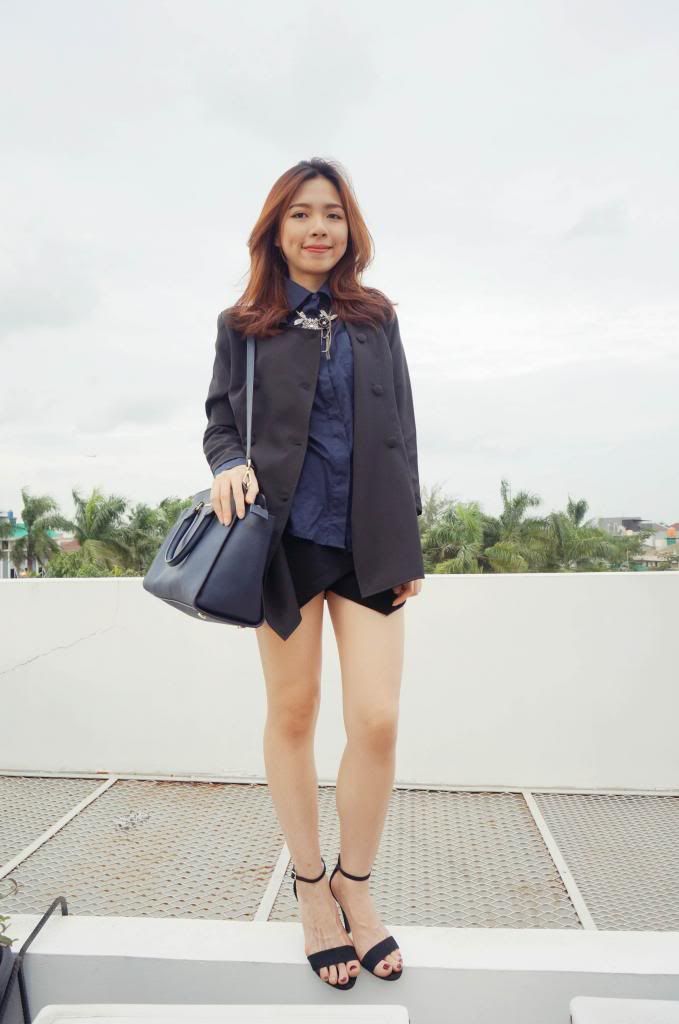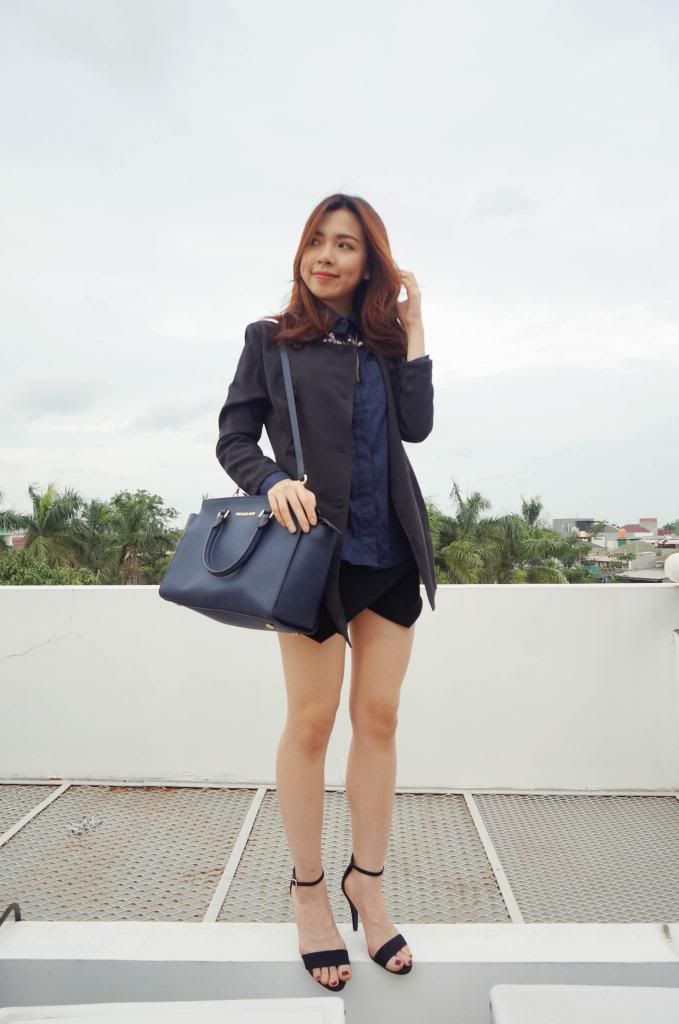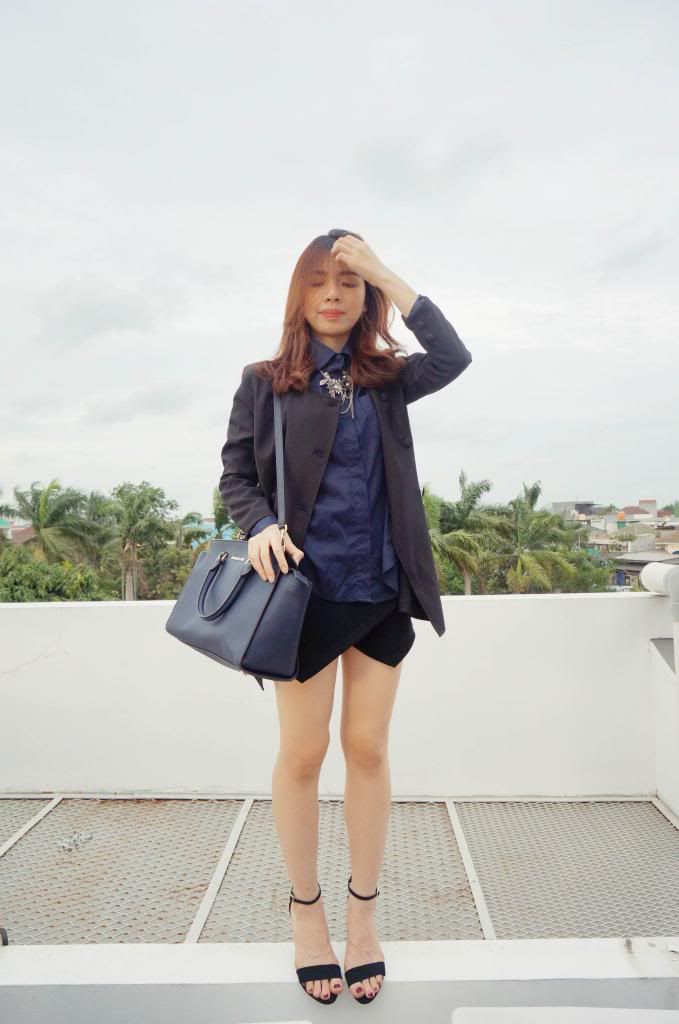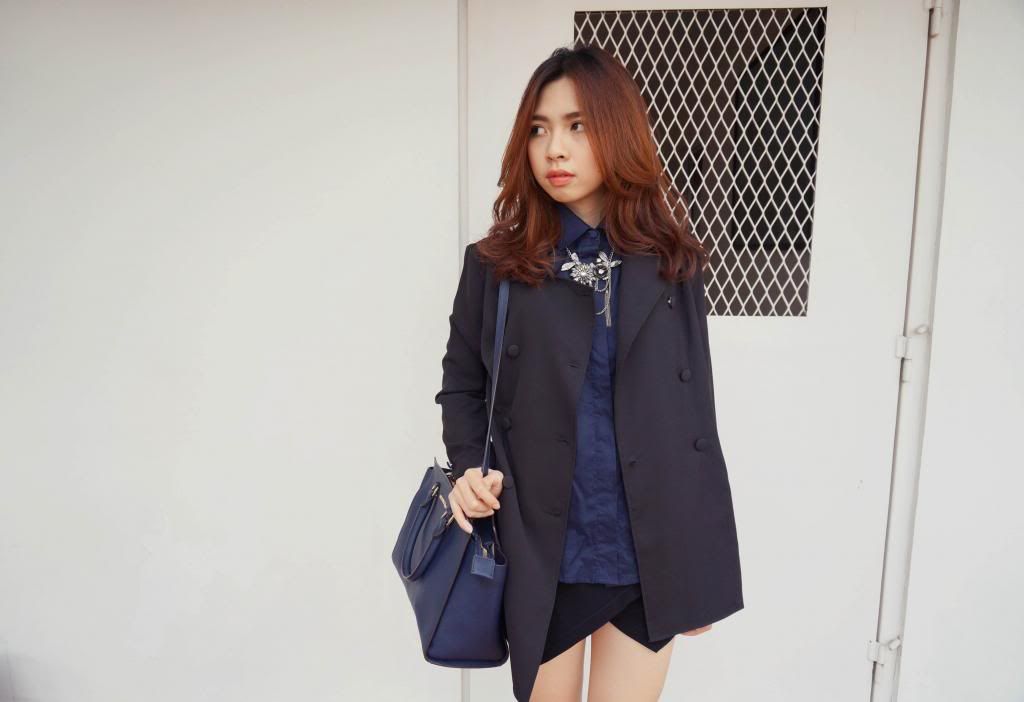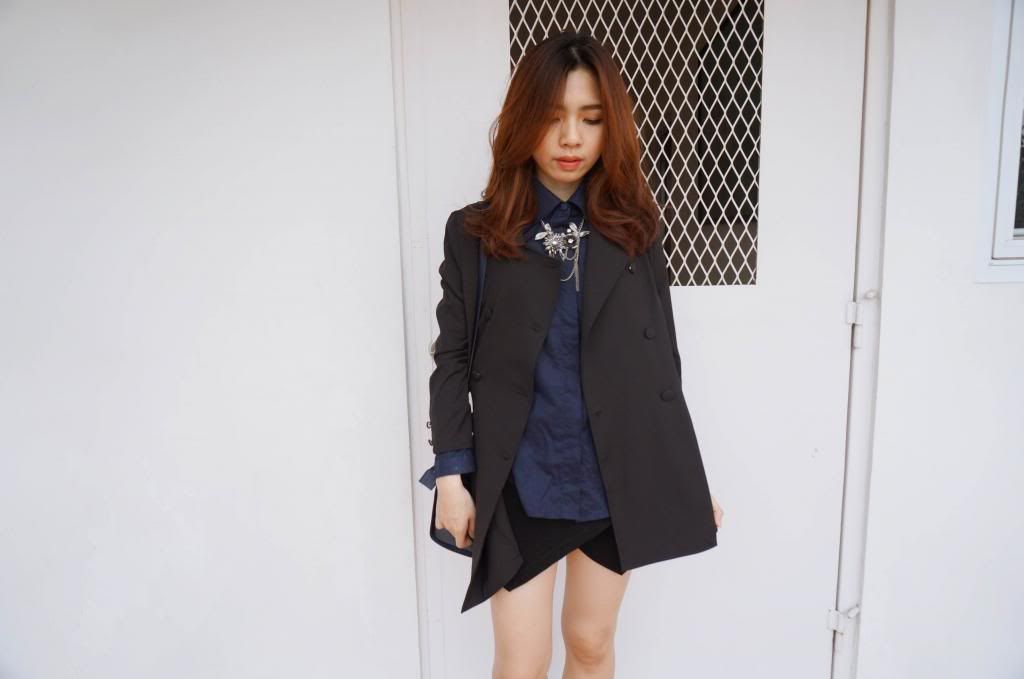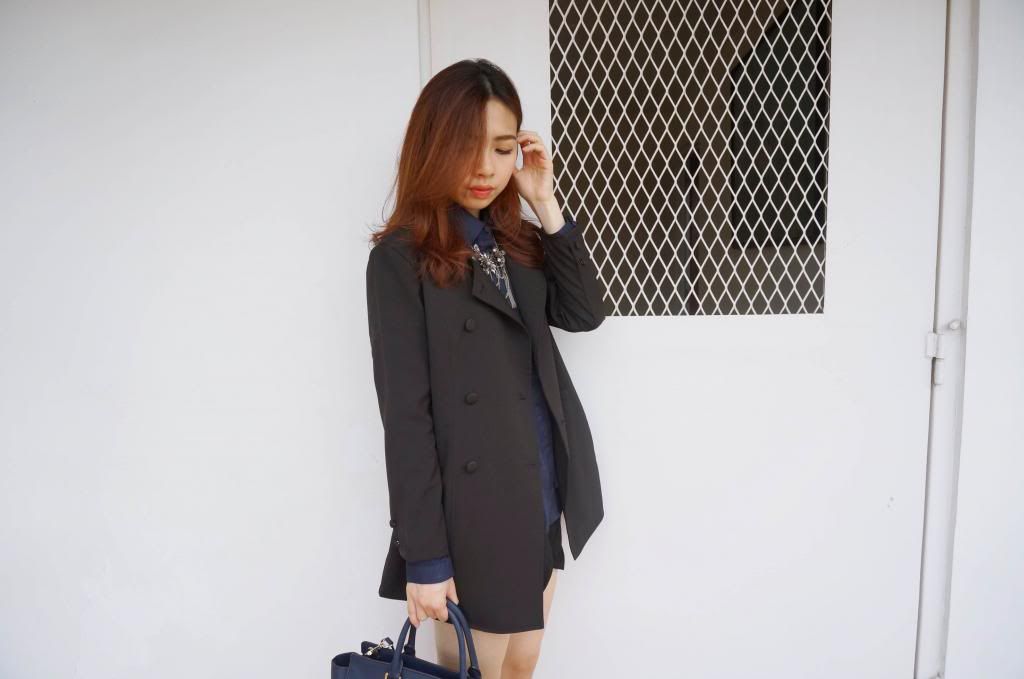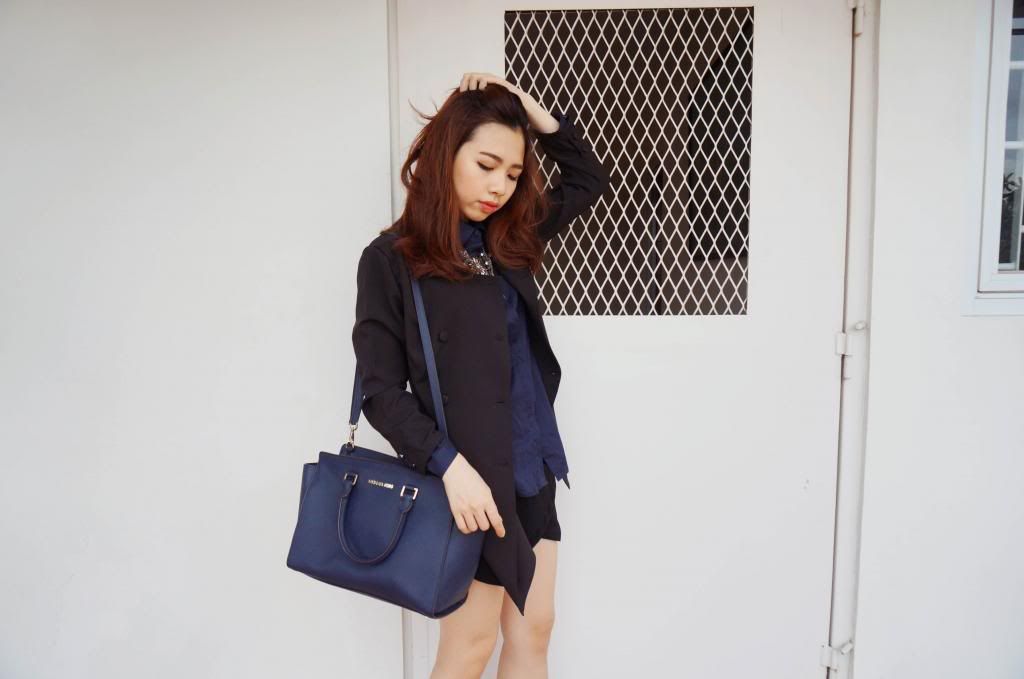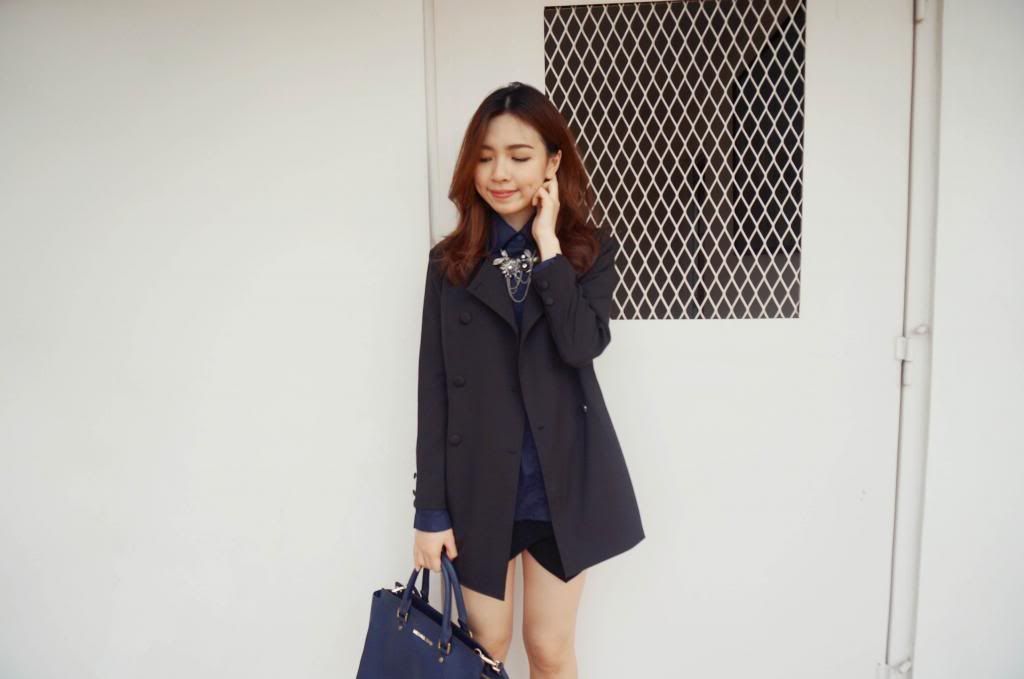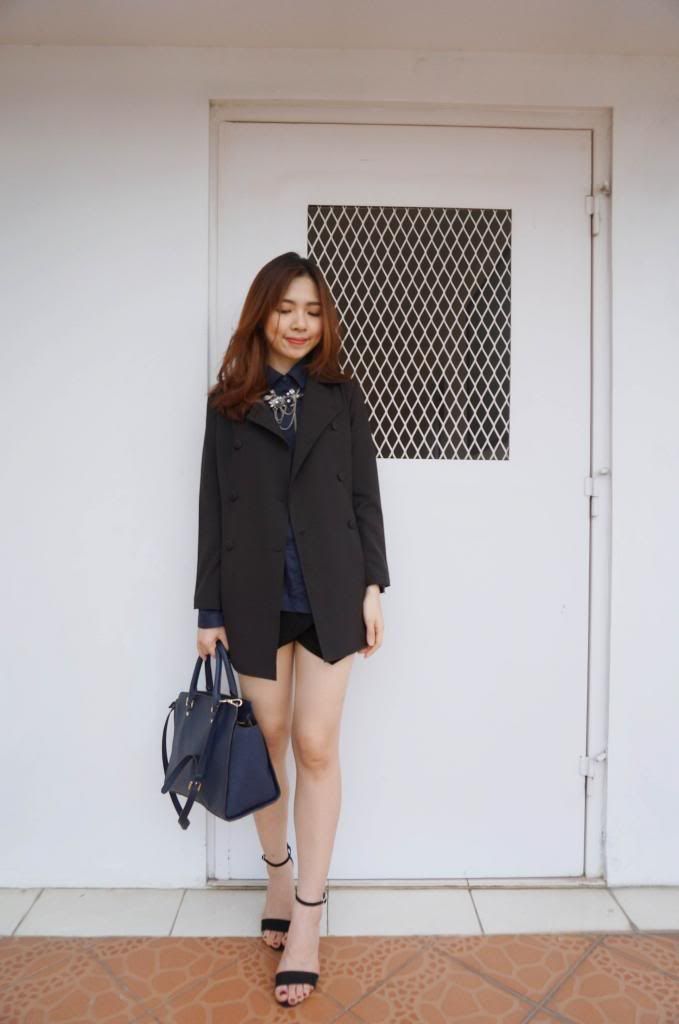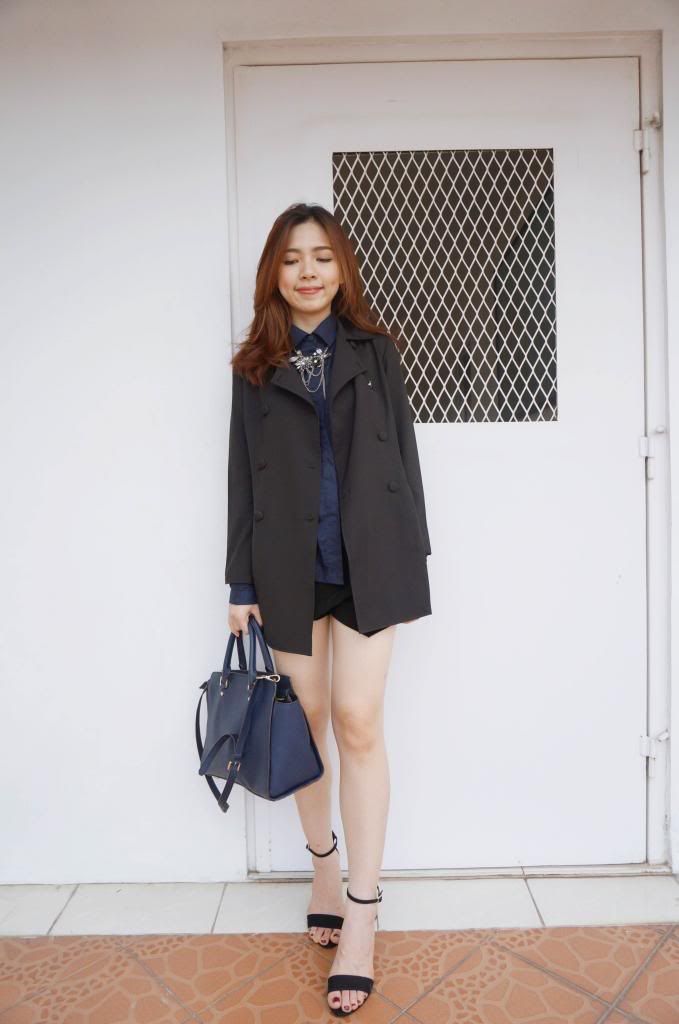 (Wearing
Cloth inc
Semi Autumn Coat in Black,
Nikicio
Shirt,
Zara
look-alike skort,
New Look
strapped heels)
Ok, that's the end of this post!
Happy new year in advance! (just in case if this will be my last post in 2013)
Wait, am I just planning to abandon this blog?
No. That's just in case!
Ok, see ya!