DKNY Spring 2014 / Tresemme Style Seeker Hunt - Road to New York
Most people's favorite city is usually Paris, but people who know me well know that unlike most people,
my favorite city is New York.
I love the 'big city' so much since I was a teenager, when I began falling in love with fashion. I grew up watching Sex and The City and it will forever be my go-to fashion serial movie. That's when I know, New York is on the top of my must-visit place. I swear to myself that someday I am going to visit New York. I will be experiencing the real hustle there, witnessing all the fashion people with an amazing sense of style walking around the busy streets, stumbling upon a fabulous vintage clothing store and cute bakery.
With a beautiful city like that, no one would argue that the best fashion designers were born in New York. Proven by DKNY, a label by Donna Karan, my most favorite fashion designer (Period.) who has been busy creating an amazing collection for the past twenty five years - which is considered a pretty long time in fashion, isn't it?
For their 25th Anniversary, they were marking down this special occasion with revisiting their best hits, on their Spring 2014 Runway Show. With their taking trip down the memory lane of their greatest hits, we can obviously see their signature body suits, sporty wear, all with bold DKNY logos, everywhere. It was such a perfect combination between the nostalgic memory and the versatility of the design. Think about parka, snapback, mesh top, denim overalls, blazer! There was indeed an energetic and celebratory spirit at the Spring 2014 Runway Show!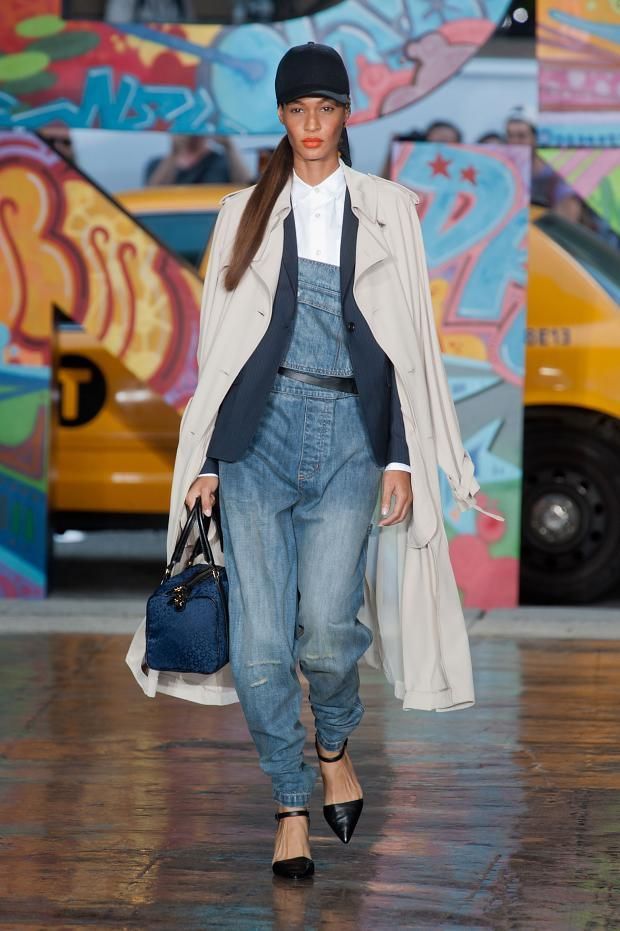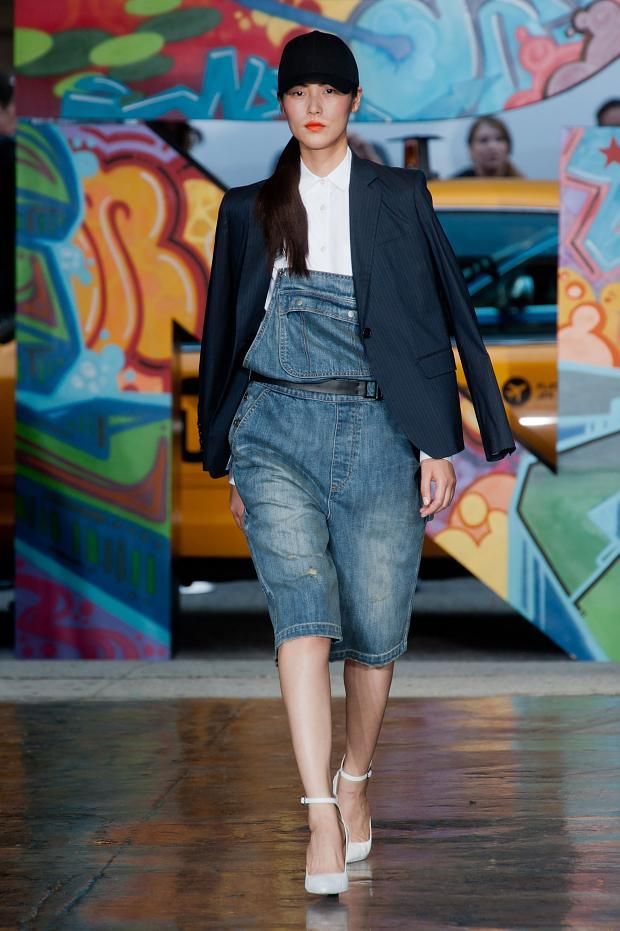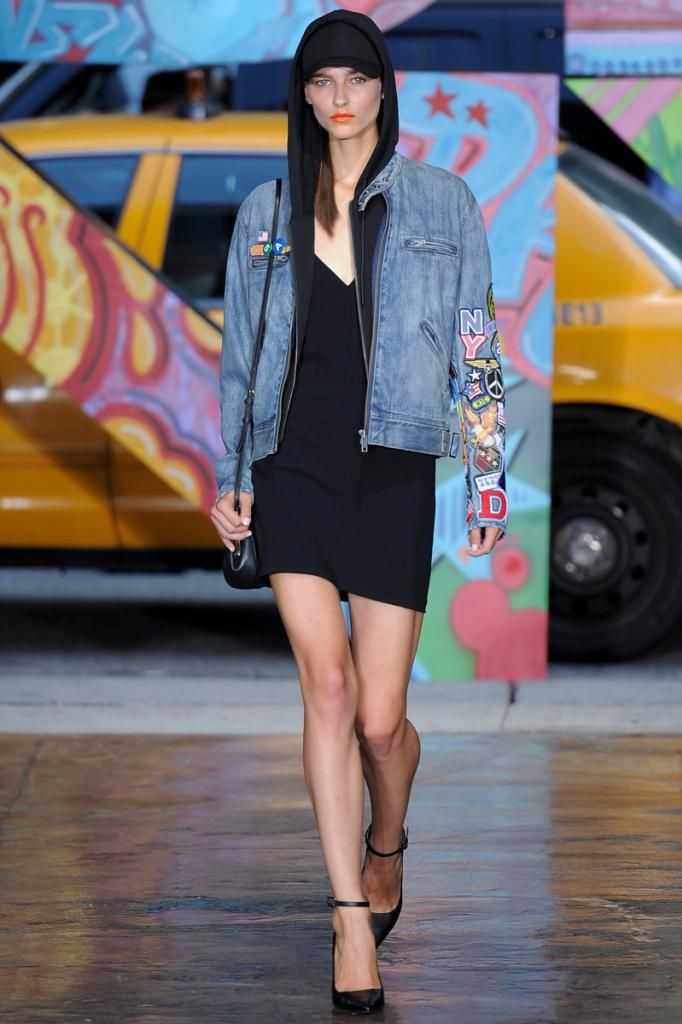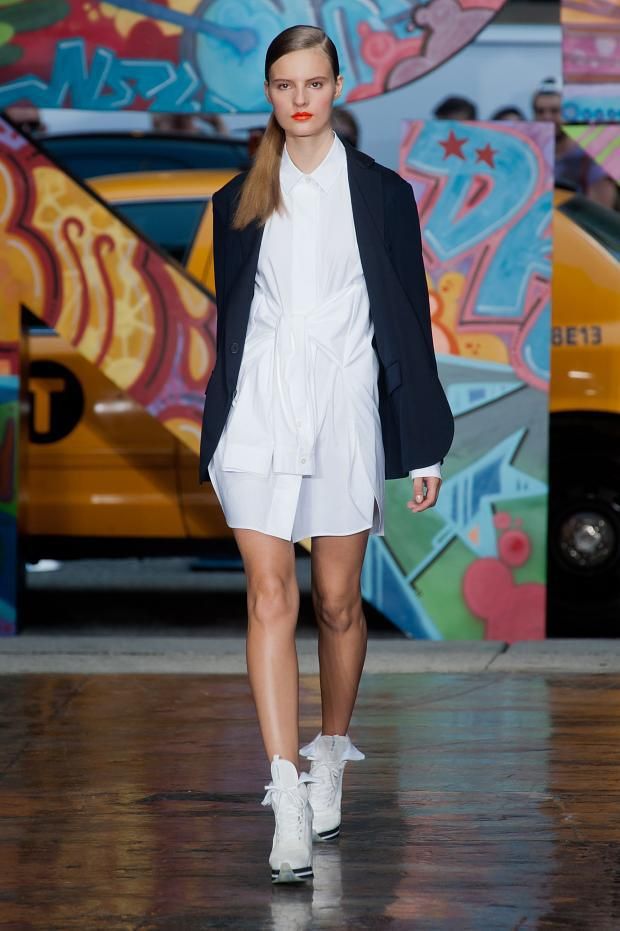 My favorite look of the show! The shirt dress was worn underneath a blazer and paired with heeled sneakers. This look was simple yet really versatile at the same time!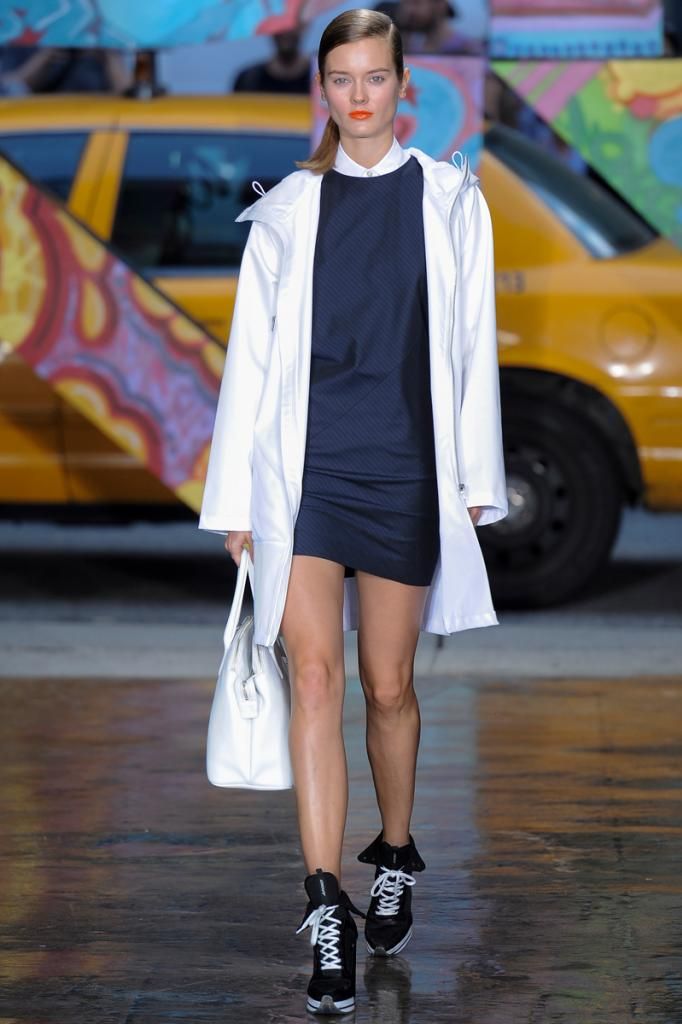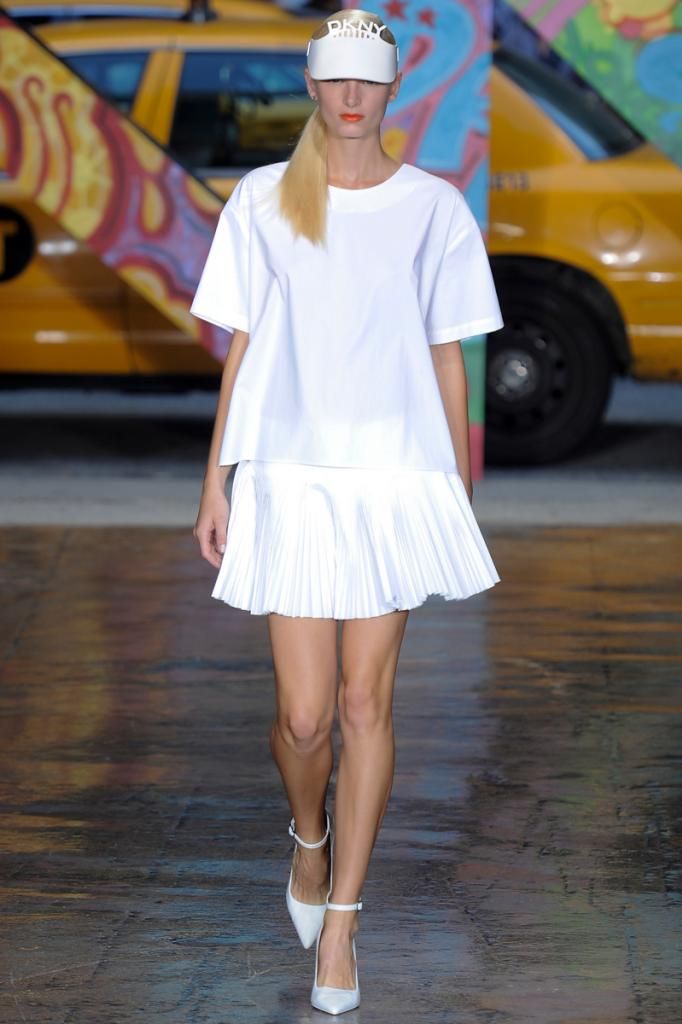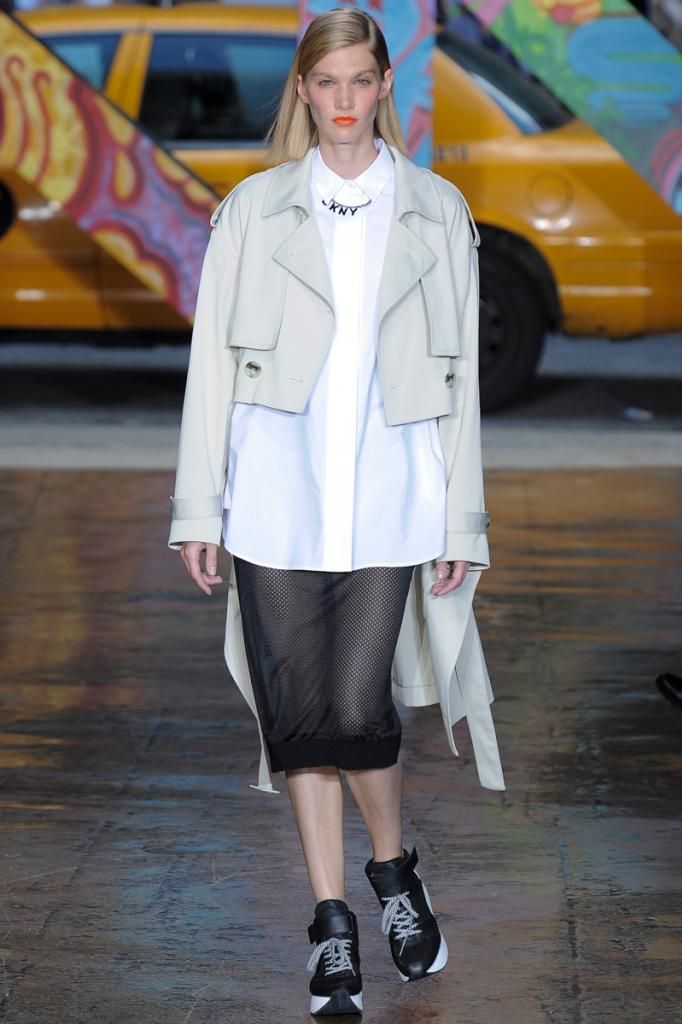 Cropped trench coat over a white shirt and mesh skirt. Eyegasm!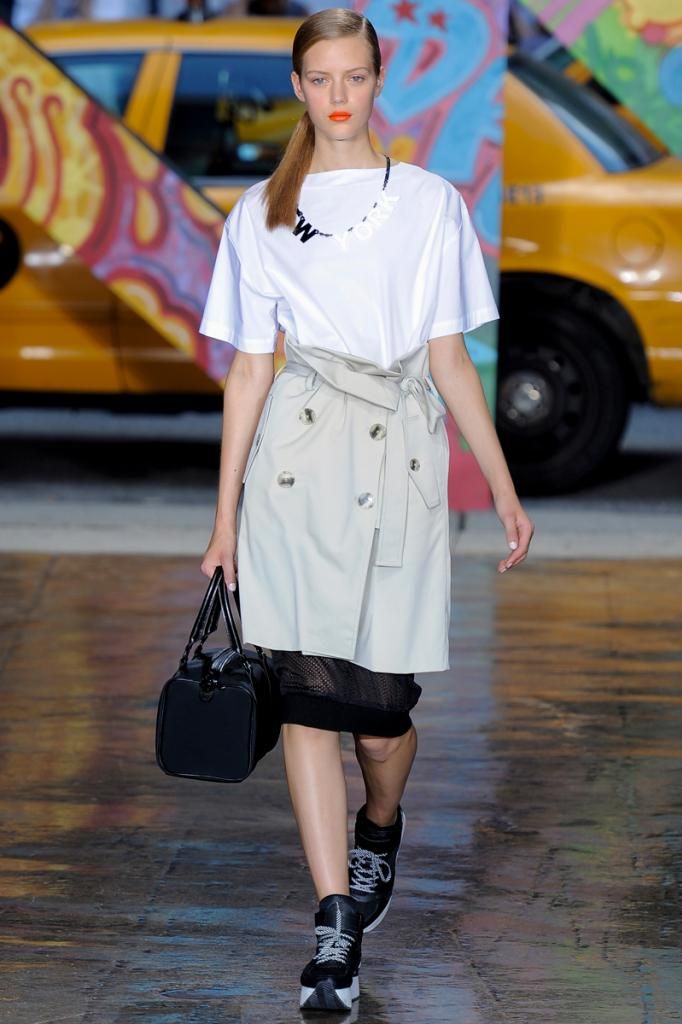 Another favorite look. Love the idea of the trench coat!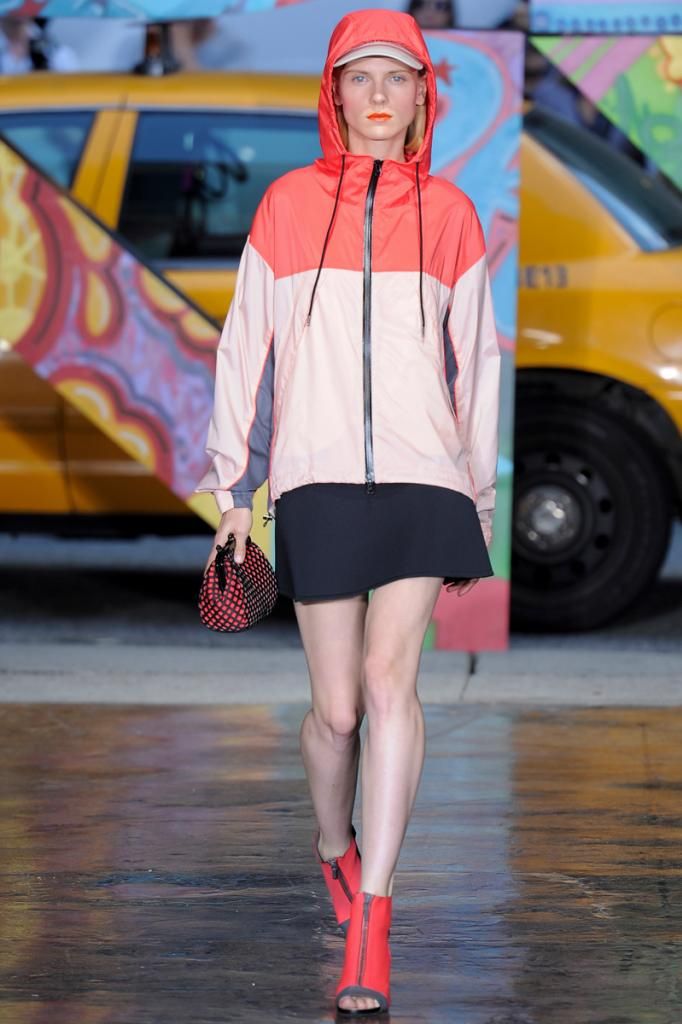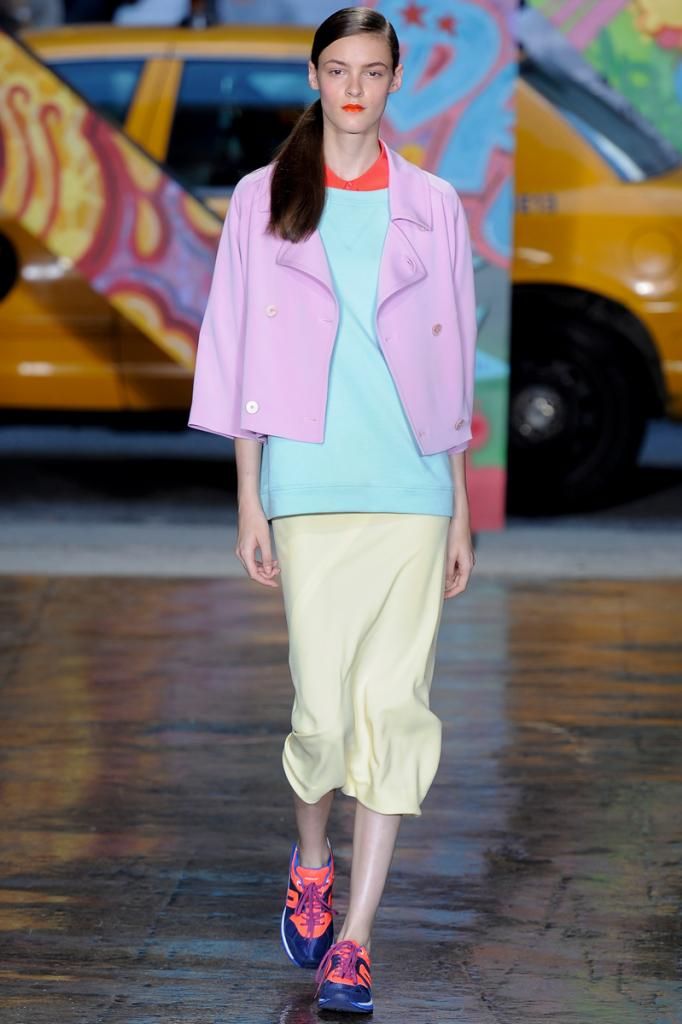 This look reminds me of cotton candy! Such a lovely color palette.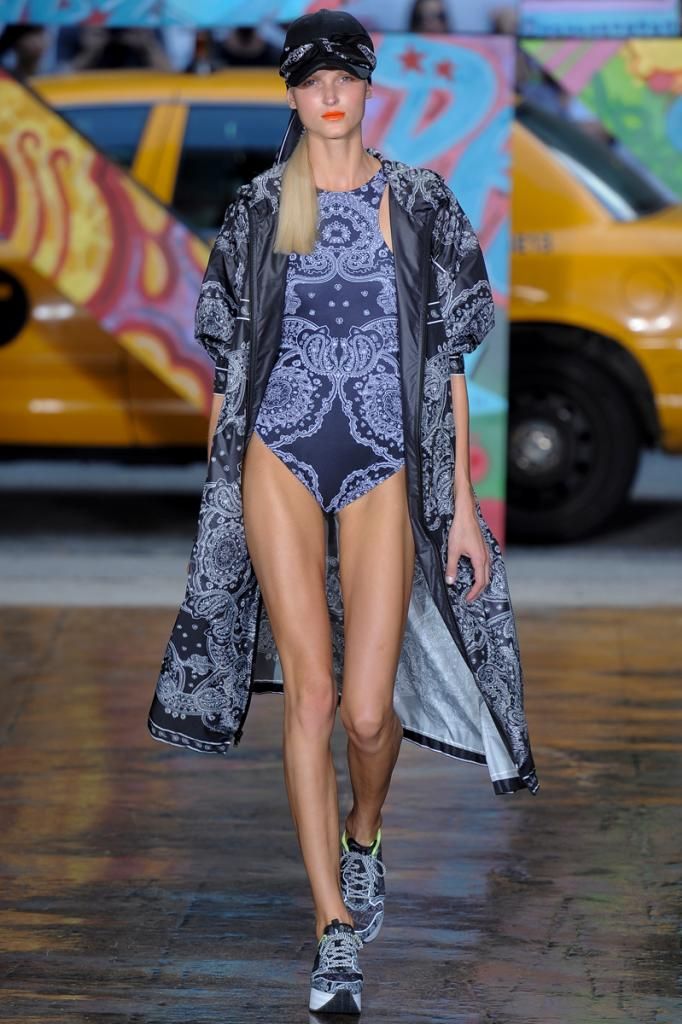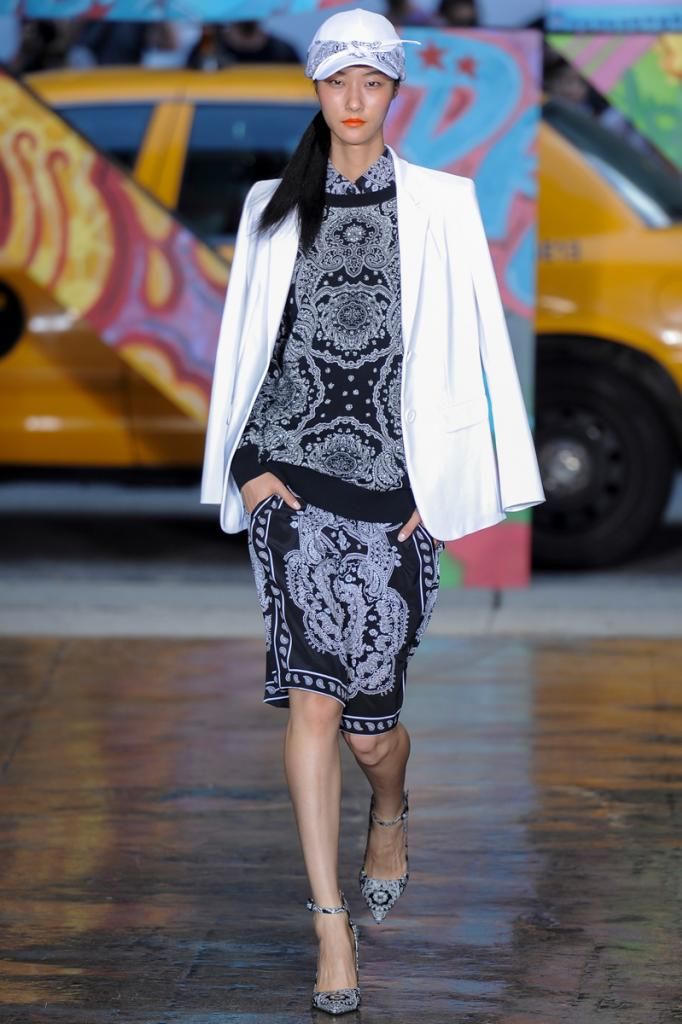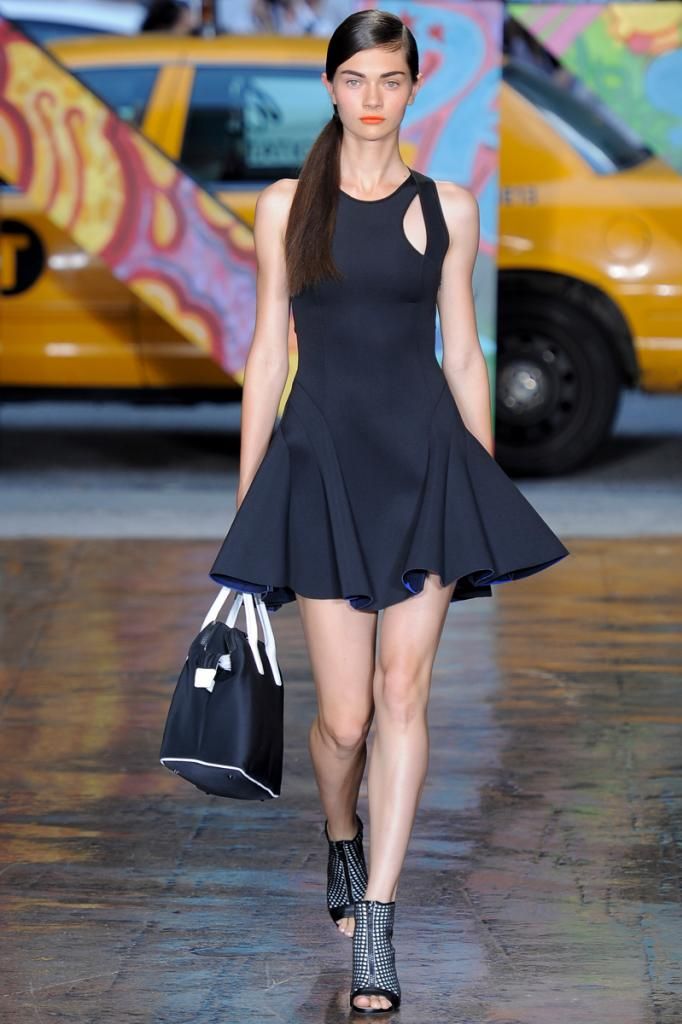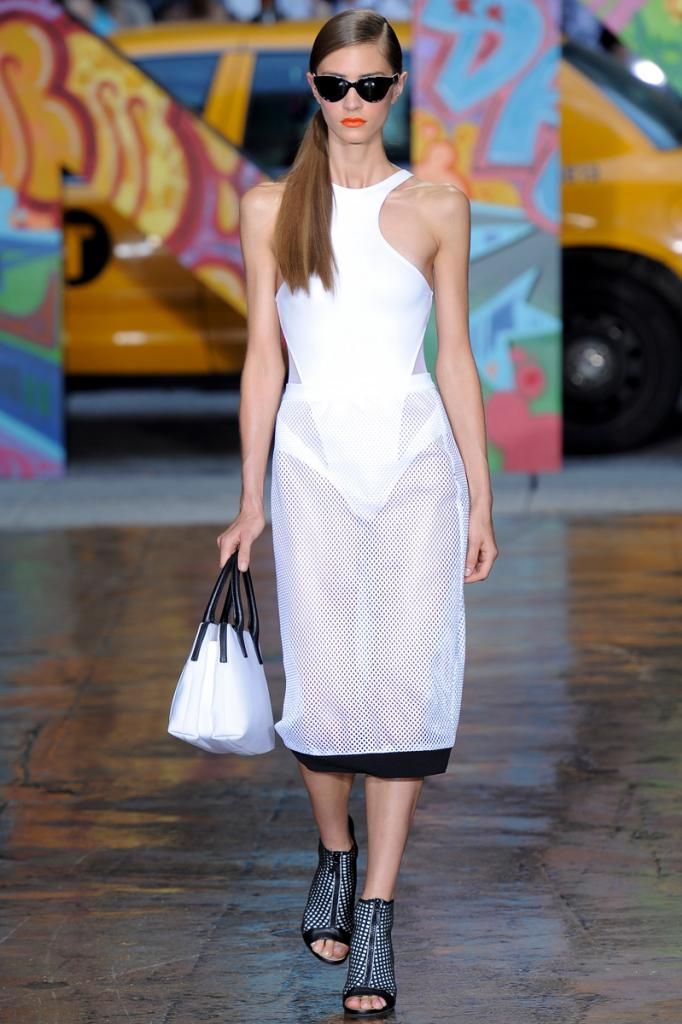 A very sophisticated mesh gown.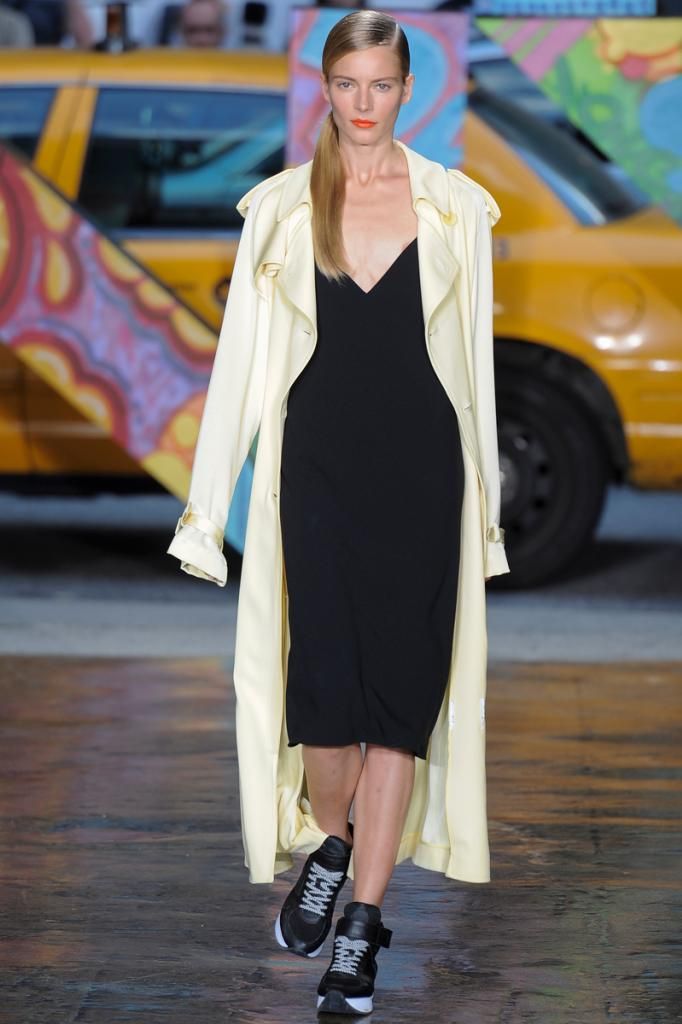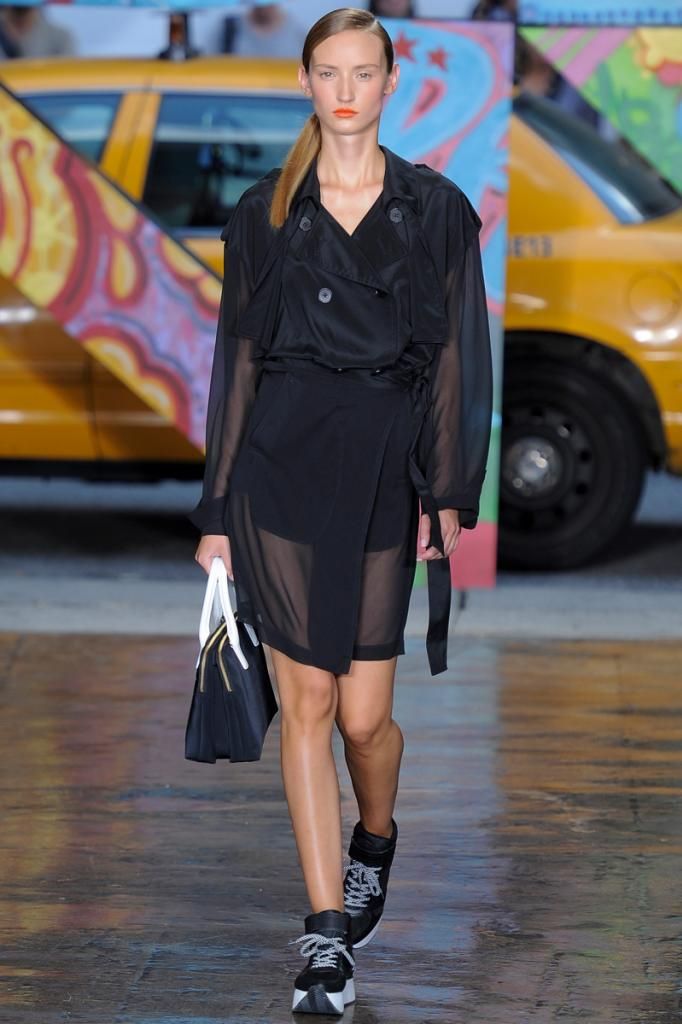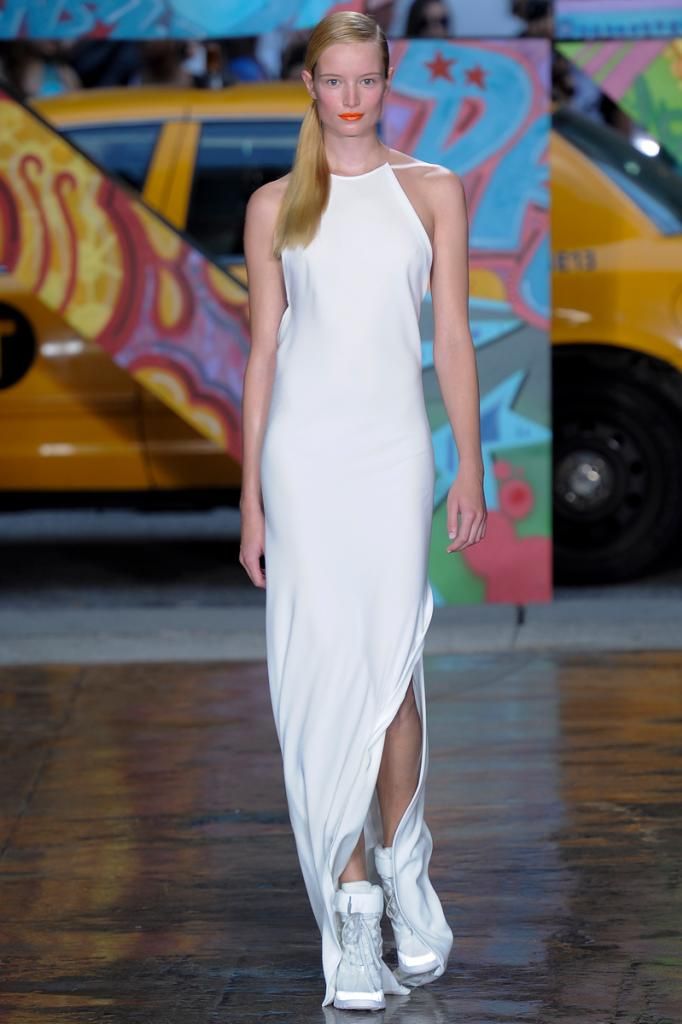 We can definitely see the beauty trends here: the effortlessly chic low ponytail and the signature bright orange-red lips. It ain't a small task to find a beauty look to suit all style, but they nailed it!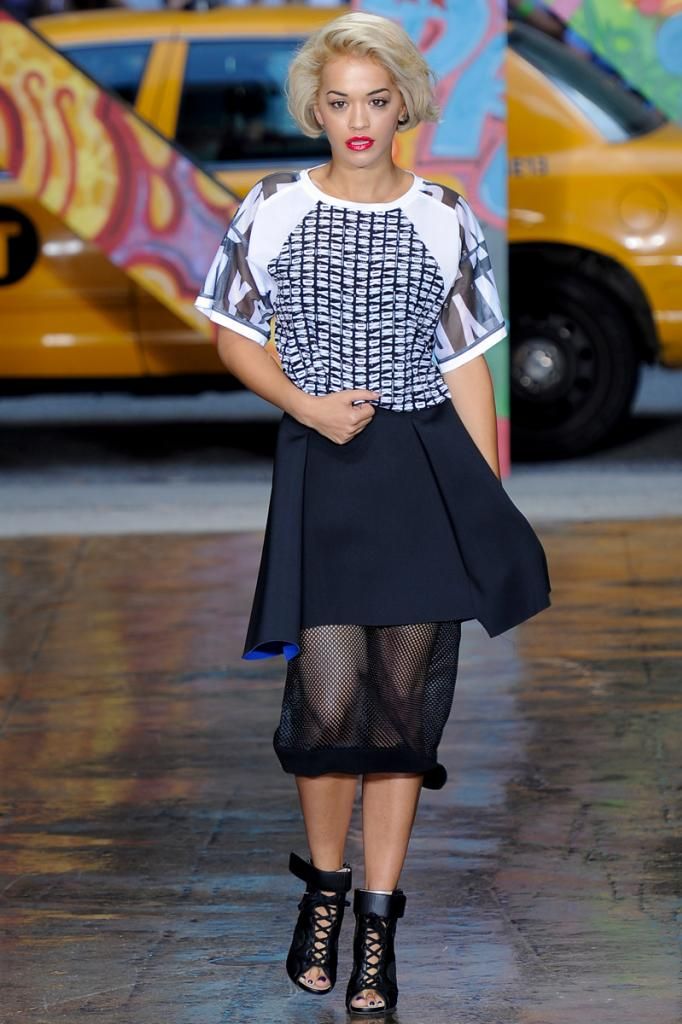 The show was closed by Rita Ora in adorable DKNY look, who is currently the latest face of the brand.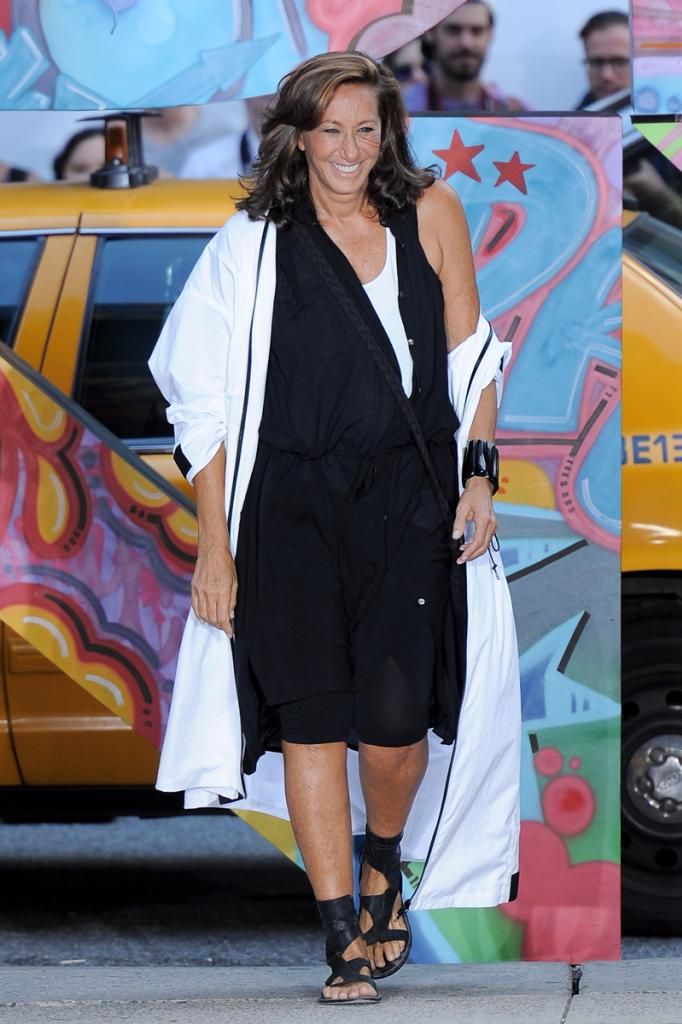 The great figure behind all the magnificent collection of DKNY. She truly has done an amazing job translating the street style into all these trendy pieces!
I was really enjoying myself browsing through their Spring 2014 Collection, thus I was really thrilled to turn the runway look into my daily style. I actually love most of the looks from the runway but I decided to come up with this look. The overall look I came up with focusing on the mesh material and white color theme. Simplicity really never fails me.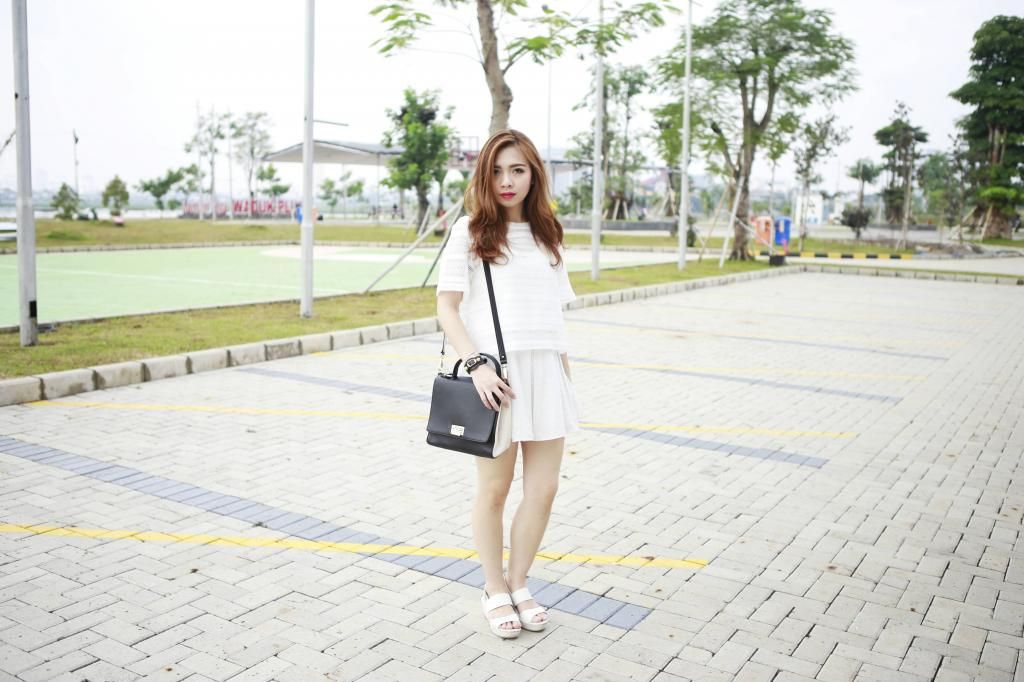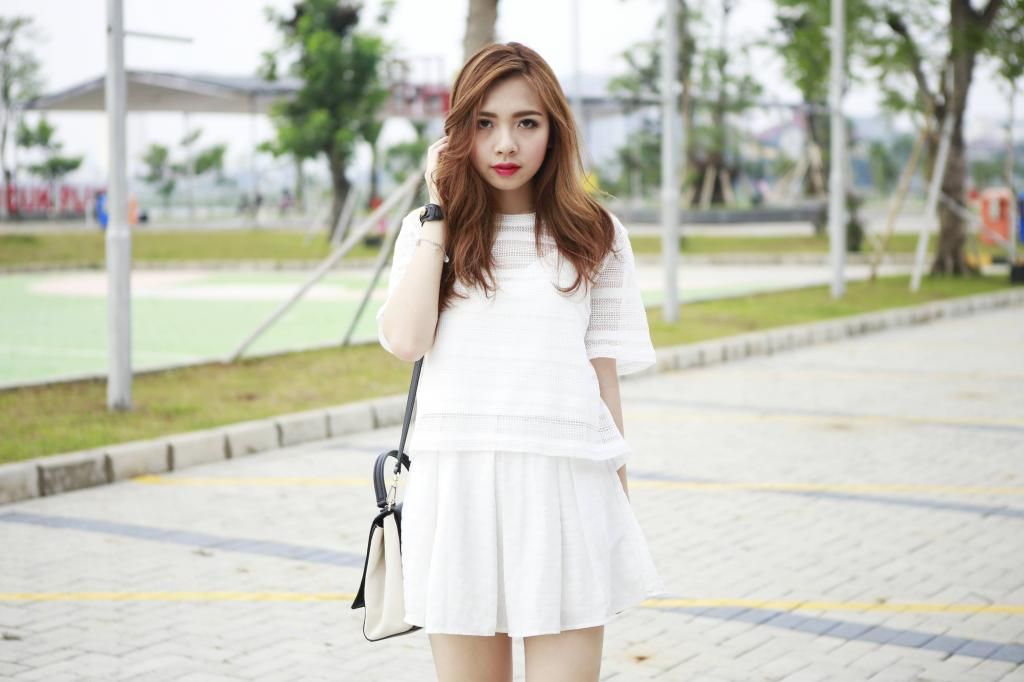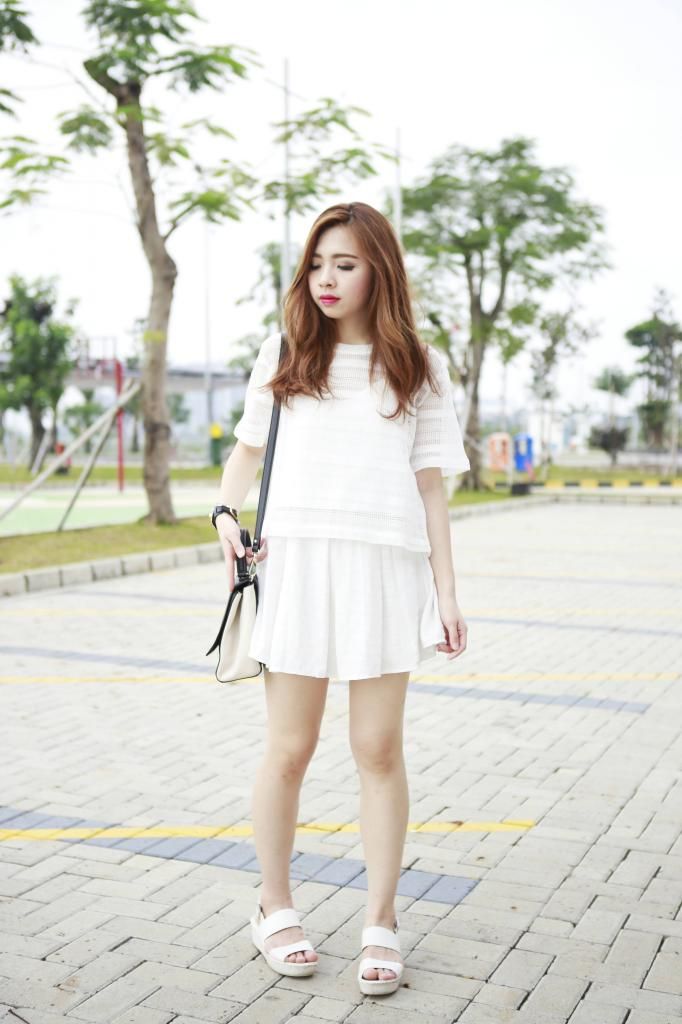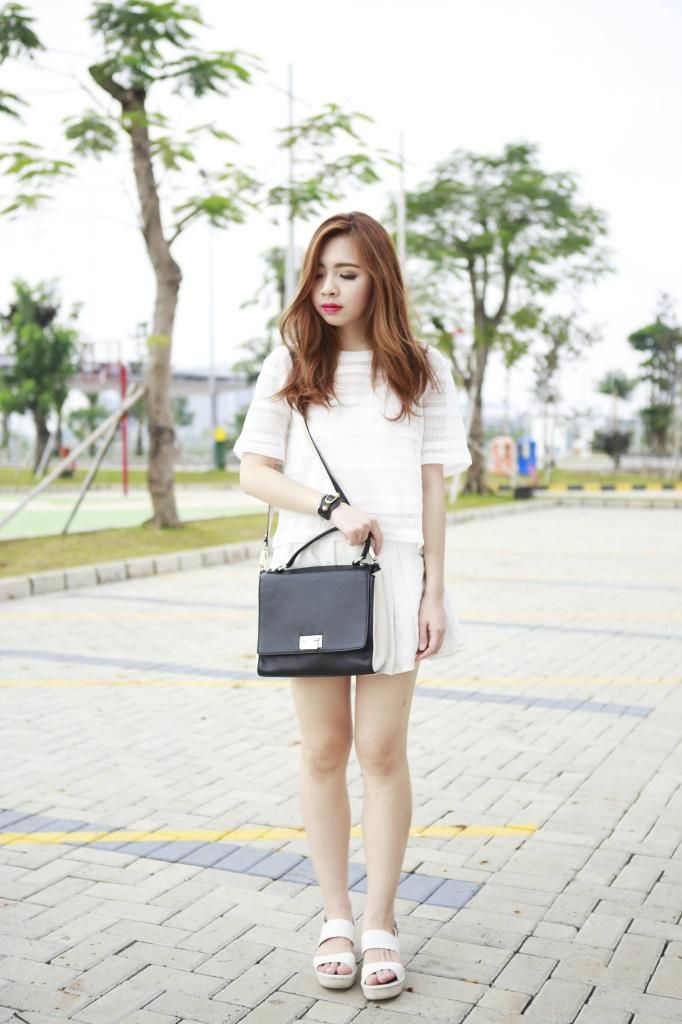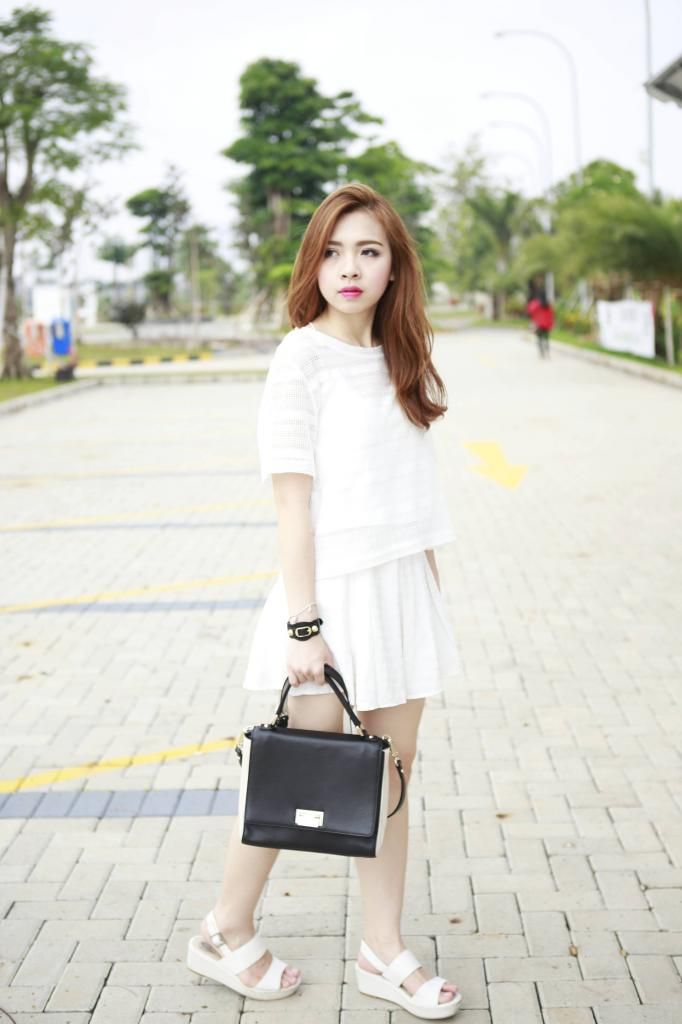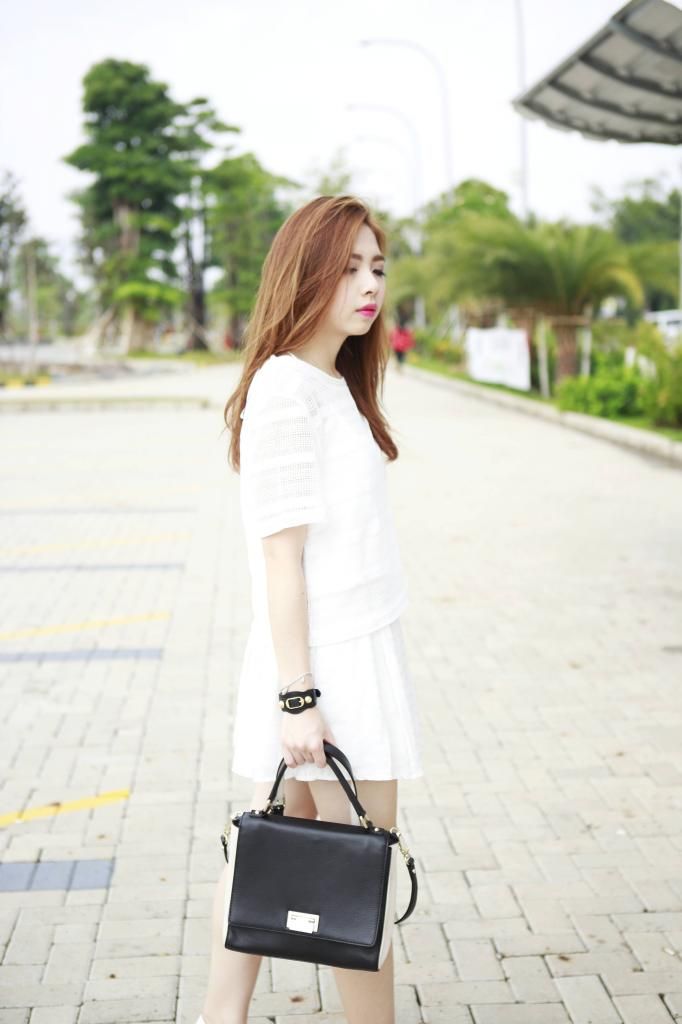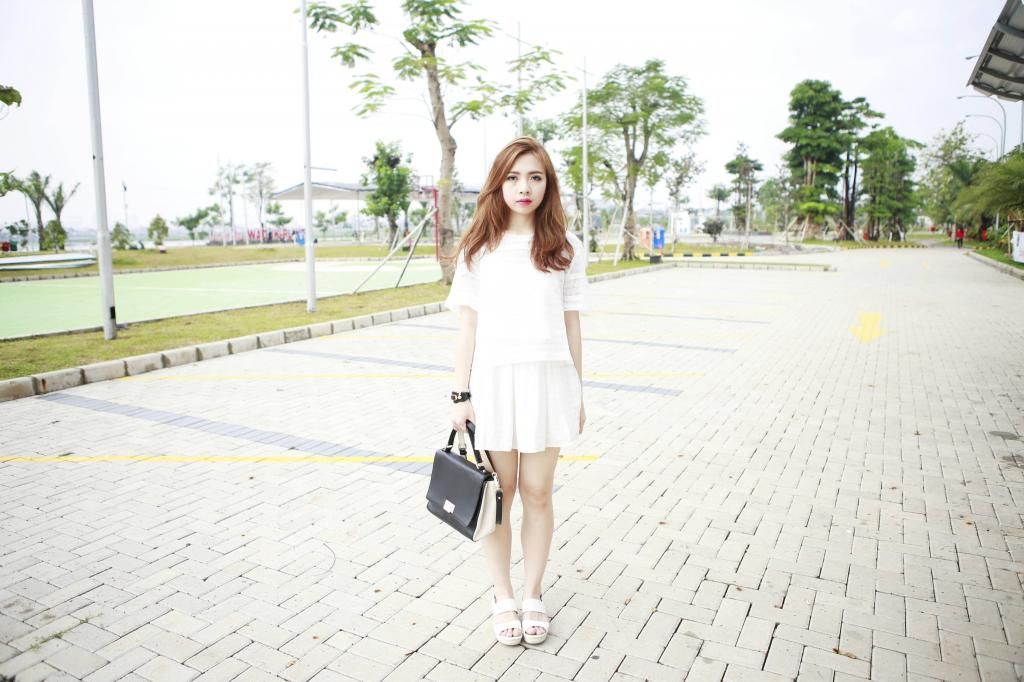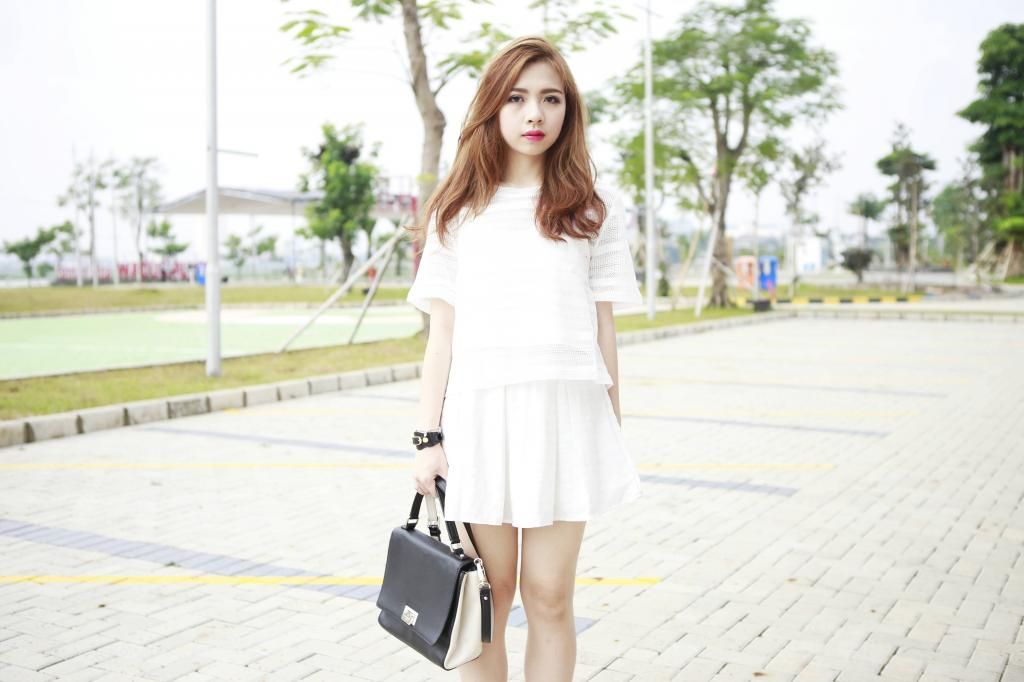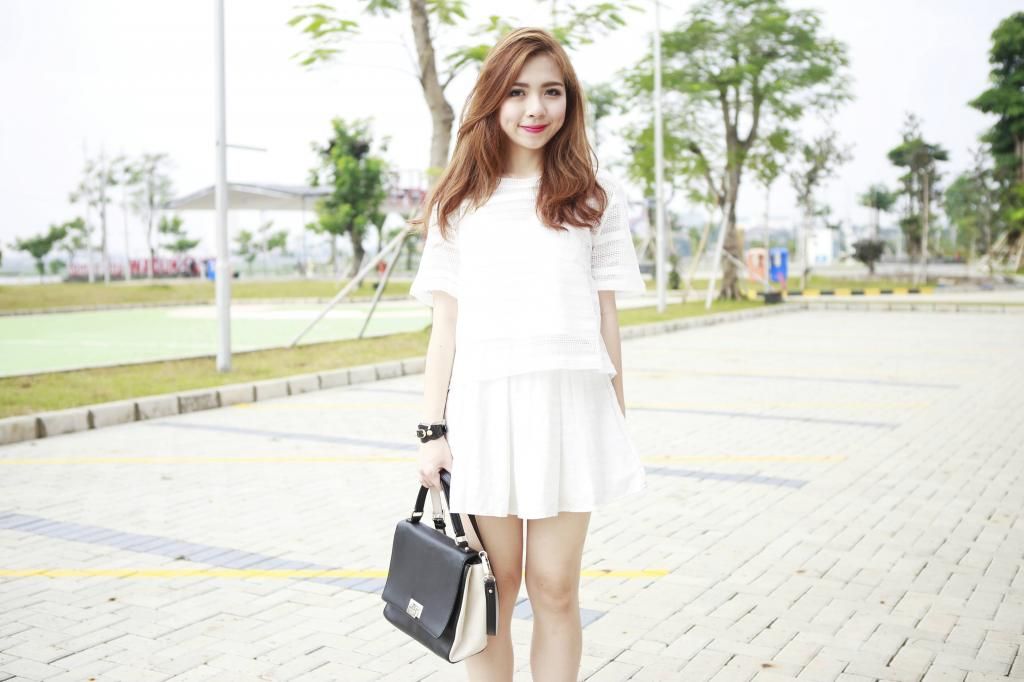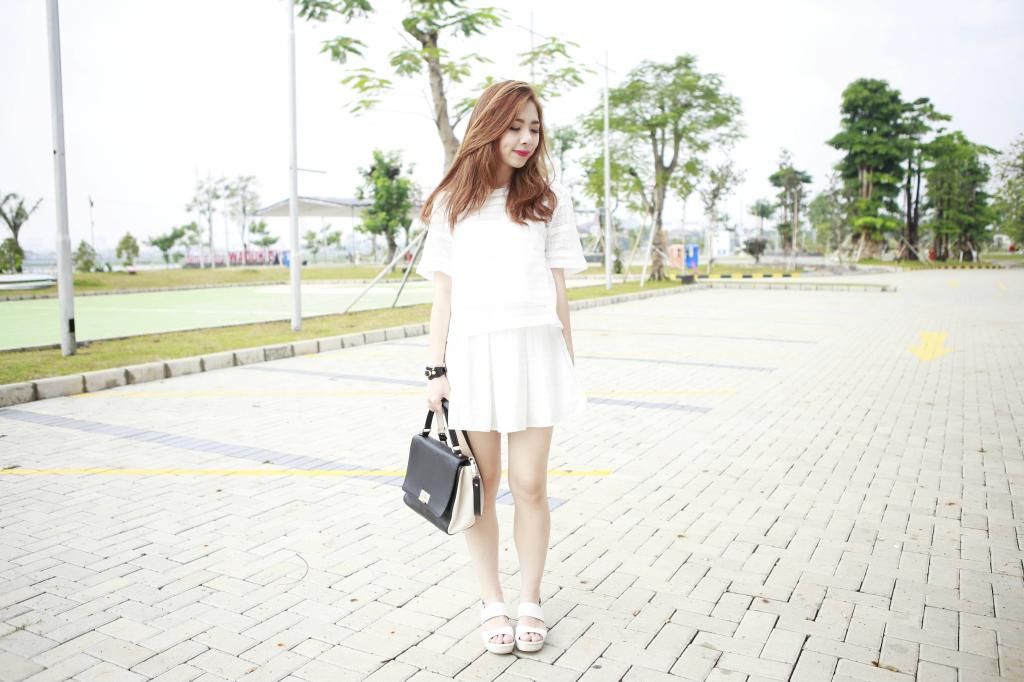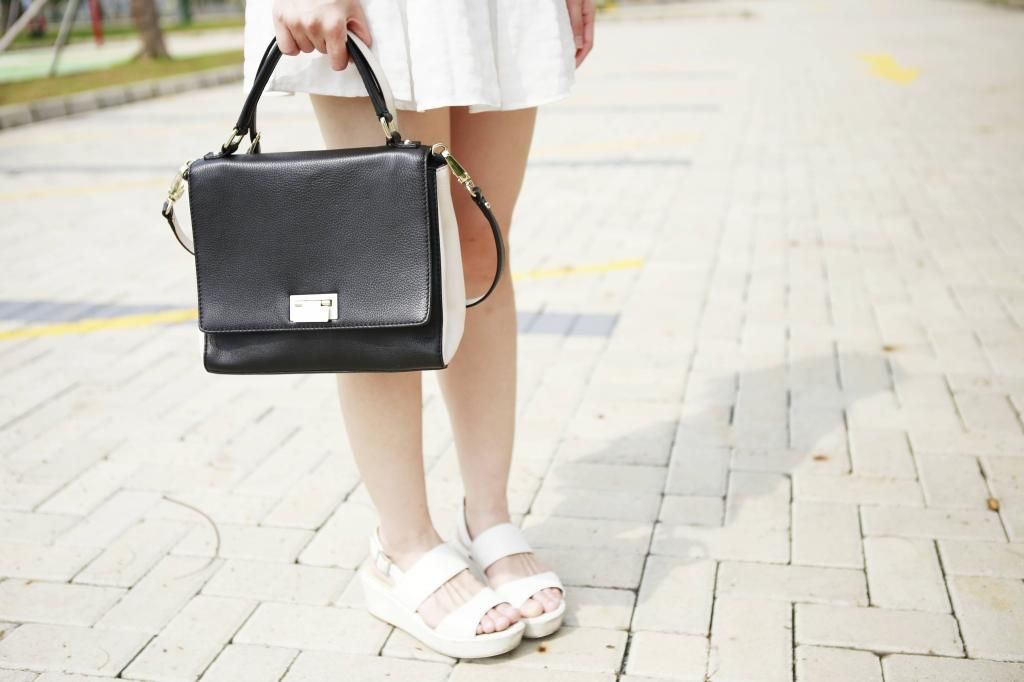 (H&M Mesh Top, Apparel After Dark Spaghetti Tank, White Skirt from Bangkok Local Designer, Wittnes Shoes, Kate Spade Bag)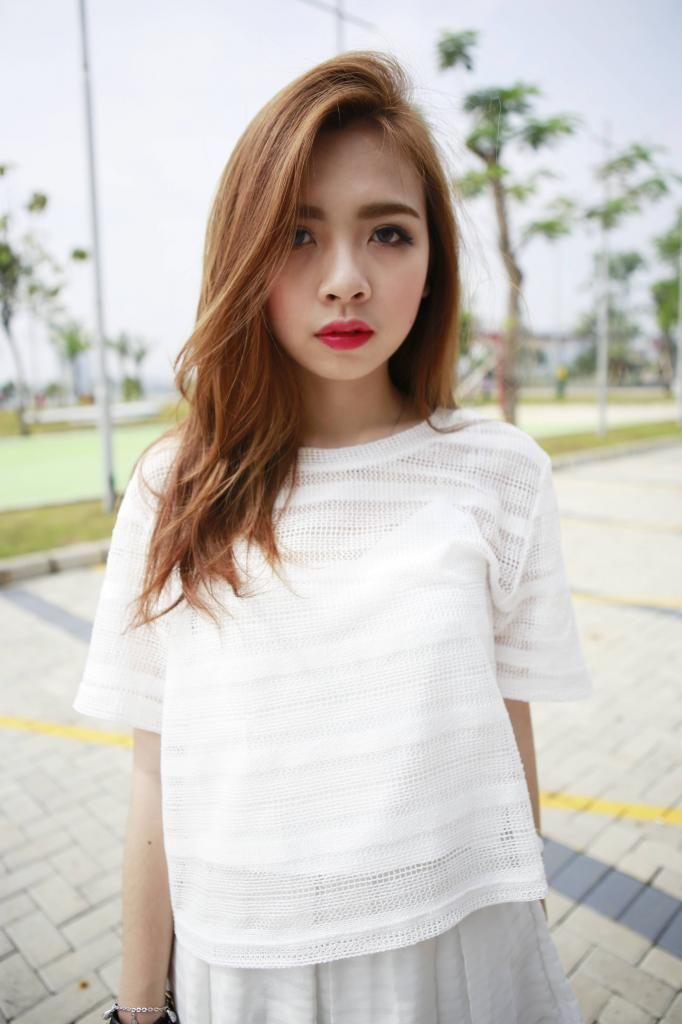 As I have mentioned before in my previous post, I am extremely excited to be able to participate in TRESemme Style Seeker Road Hunt to New York by TRESemme x Gogirl! to fly off to New York to watch the Mercedes Benz Fashion Week.
Therefore, I am asking for a favor to help vote me by liking my pictures on my instagram! Here's the
link
.
Lots of love for the help!
If you want to win a chance to fly off to New York, you can join NOW! Don't miss the almost once-in-a-lifetime chance to win the prize to fly off to New York to watch the #MBFW live!
All you have to do is to register yourself and buy any of TRESemme products and upload your picture with your best style and ask your friends to vote for you or click
here
for more information.
www.newyork.tresemme.co.id
Mau nonton langsung New York Fashion Week?
Join TRESemme Style Seeker Hunt Road To New
York now! http://bit.ly/1qySpoc @TRESemmeID
#RoadToNewYork #MBFW